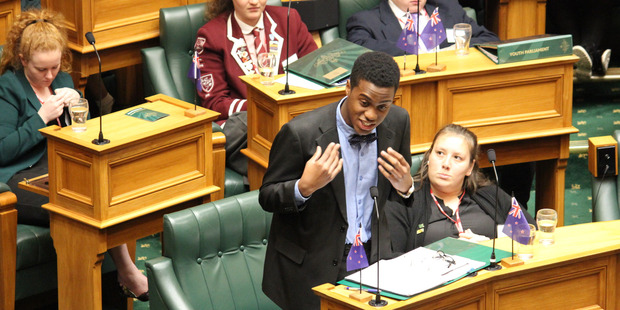 Two young Kaitaia men have established a campaign (#rebuildkaitaia) aimed at lifting the town's image and self-esteem.
Kii Small, who is now studying commerce at Victoria University,) said he and Shaun Hammond loved the #ilovekaitaia hashtag, and had used it themselves, but they did not believe that it actually focused on the fact that Kaitaia knew it had a problem.
"As negative as that sounds, I believe that we all love Kaitaia, but we don't exactly show our pride in it. Whether that be because of the medias' opinion of us or a lack of activity, we believe that we need to rebuild Kaitaia's pride," he said.
While growing up in Kaitaia, he and Mr Hammond had noticed many young people, and adults, who did not take pride in the community.
"It came to the point where I would travel with Kaitaia College students, and when asked where we were from the answer would always be "Northland," because Kaitaia was too shaming," he said.
"I always thought that one of the reasons why everyone thought Kaitaia was a bad place was because the residents believe it's a 'bad' place, and that opinion reaches throughout the North Island."
To counter that, he and Mr Hammond had begun producing shirts carrying the #rebuildkaitaia label to show people that the wearer was proud of where they were from, and hopefully to inspire others to stand up and say they were from Kaitaia.
"We want people looking at Kaitaia in a positive, or non-negative light, and showing their pride instead of hiding it out of shame," he added.
"We are not making the shirts for money, but for the sole purpose of having people feel proud of their home. Our goal with the shirts and hashtag is to make it popular. Similar to the #ilovekaitaia campaign, we want people around New Zealand to know that we are not who the media portray us to be.
"Our second goal, which is as much of a priority as the first one, is to begin rebuilding the pride of Kaitaia.
"Because we are not doing this for profit, we cannot put a price on the shirts or tell you exactly how to buy them. We are releasing under the Mono brand, so feel free to watch them on Facebook for updates."
Mr Small said he was very happy with the response to #ilovekaitaia as a reaction to the town being New Zealand's murder capital, but he encouraged the community to not stop there.
"I encourage the town to show the rest of New Zealand that we have pride in where we come from, and we have to power to change it," he said.