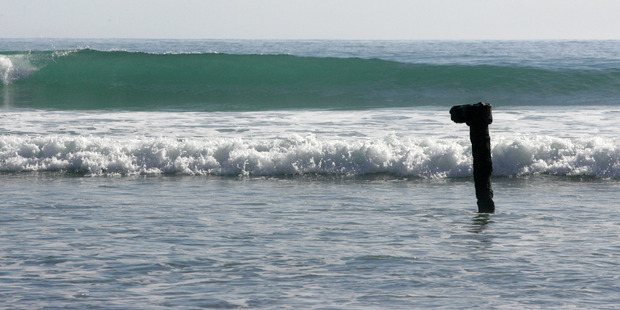 Many visitors to Ahipara last week were mourning the disappearance of the landmark that gave Shipwreck Bay its colloquial name.
The rusted wrought iron crankshaft that protruded from the sand at Te Kohanga was the last remnant of the 59-tonne Australian-built paddle steamer the Favourite, which ran aground on April 1, 1870. It disappeared sometime on Thursday night or Friday.
The common suspicion was that it had succumbed to the wild winter swells that have been battering the west coast over recent months.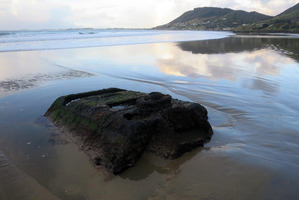 A number of surfers wondered if it had been rendered more vulnerable to the elements when local man Reuben Taipari Porter attempted to cut it away from the remains of the ship's boiler in December 2014, in protest against exploring for oil offshore.
He only got part of the way through the shaft before giving up, having been approached by other members of the community and asked to stop. His actions were roundly condemned.
Mr Porter remained unrepentant, and was unfazed learning on social media that the landmark had gone missing, saying his action had at least enabled a robust discussion to take place about the danger that offshore drilling represented to the environment.
He had earlier said he had long disliked the name Shipwreck Bay being applied to the world-class (surfing) beach, claiming that Te Kohanga (the nursery) more accurately reflected the nature of the area, as opposed to a graveyard for seagoing vessels.
No one was seen taking what would have likely been a very heavy piece of rusted metal away as a memento, although that theory has not been entirely discounted.
The Favourite, built in 1863, worked the Far North kauri gum trade. On April 1, 1870, she was anchored off Te Kohanga to load a cargo of gum while taking advantage of the shelter from strong south-westerly conditions.
It is believed that Captain Dyason imprudently chose to lie too close to shore without steam, the gale force wind driving the vessel ashore.
A little over 120 feet long and with a 16-foot beam, she was a powerful, fast ship in her day.