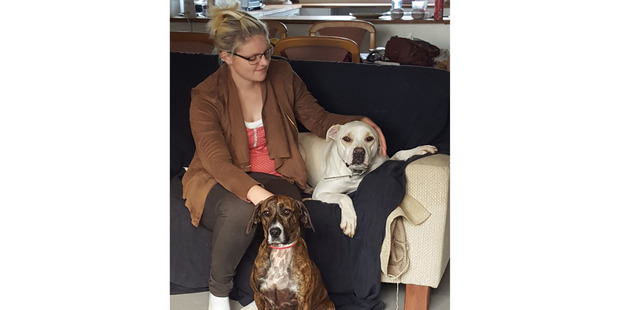 The Bay of Islands SPCA has plenty of dogs that are ready for adoption, but none come with better credentials than 18-month-old blue heeler-cross Frankie, who's just completed the training programme at Ngawha Corrections Facility.
The training programme was launched in 2011, with the SPCA and prison joining forces to give inmates and staff the chance to train dogs and expose them to real-life situations.A dog is assigned to an inmate, who is then responsible for the dog as if it was their own.
SPCA manager John Logie said the aim was to educate selected prisoners on the ethical and legal requirements for all animals to be treated humanely and provided with the 'five freedoms,' to teach inmates methods of basic dog care and training and to facilitate positive dog-handler relationships for the well-being and enjoyment of both the dogs and their handlers/caregivers.
The dogs, which were chosen to match the inmate who would care for them, were not trained to a great degree (that being part of the process of building a relationship between man and dog), and live within the residential units at Ngawha.
The inmate is responsible for their dog's care and training, although SPCA staff provide tuition on proper care and training techniques. Inmates who demonstrated the care and training techniques receive a certificate acknowledging their achievement.
The dogs remain the property of the SPCA, which is responsible for providing their food and training equipment, and for meeting their medical needs. The prison provides accommodation that meets SPCA standards, while only dogs that have been quarantined, vaccinated and medically cleared by a vet are permitted on the prison site.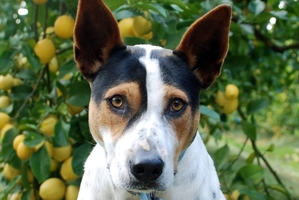 The 'five freedoms' are the importance of positive socialisation, when and how to provide it, dietary requirements, treatments for worms and fleas, the need for desexing and how it benefits the dog and the community (and how to pay for it) and reward-based training for basic commands.
The course also covers the Animal Welfare Act and Codes of Welfare (animal owners' and handlers' legal obligations).
The SPCA says Frankie excelled, and was now ready to move into a loving home of his own. He is a very loving dog who enjoys walks, and would make a great companion.
Just a few years ago my dog Beau, also an SPCA dog, went through the same programme. Like Frankie he learned all the basic commands, and how to walk nicely on a lead. There were high hopes that he would be adopted after graduating, and sure enough, he moved in with me and and my other dog, an energetic, staffordshire/dachshund-cross named Stella.
Stella, also a rescue dog, wastes no time making new friends and fell in love with Beau on first sight. Playful barks, chasing and lots of sniffing encouraged Beau to come out of his shell. After that one play date, Beau, a disheartened dog badly needing a loving home, was as excited and playful as a puppy.
Today he's a well behaved dog who hasn't forgotten the basics. He's even had the chance to learn a few more tricks, including shaking paws, and with some reinforced training and lots of love, he's learned to show his loving self.
The SPCA has several other dogs who are also ready for loving homes, including Bella, a gorgeous year-old Staffy-cross, Bailey, an older, laid-back dog, and Rocco, a wee pup who's ready to play.
If you're interested in meeting any of these dogs phone (09) 407-7515 or the kennel manager Wendy on (027) 228-0466.