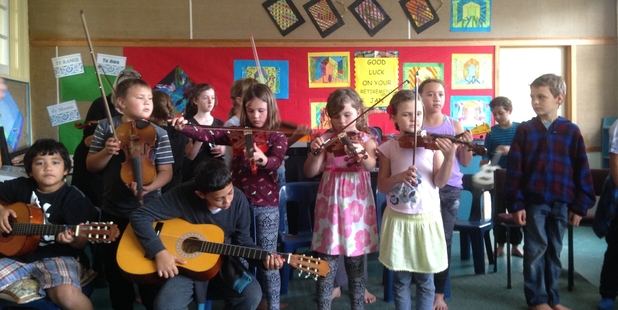 The extent to which Peria School is interwoven with its community was well demonstrated at the end of last term when Jan Harwood was farewelled into retirement.
"It was a special day and an amazing way to farewell a wonderful lady," principal Michelle Edwards said.
"We had a fantastic turnout from past and present community members, along with past pupils, followed by a shared afternoon tea."
Jan began at the school in 1991, as a part-time teacher aide, a role she continued to fill for around 15 years, but over the last 10 years she gradually took on more and more office work, eventually becoming office secretary.
"Being a small school, the office secretary plays a big part as front of house meet and greet," Michelle said. "Jan has an incredible memory for names and places, and has been an absolute asset to the school."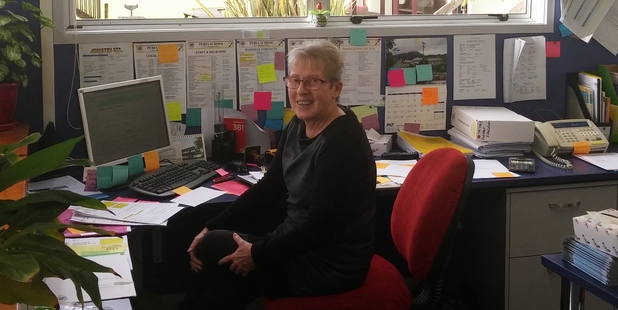 She also devoted an "amazing" 20 years to the board of trustees, initially as treasurer followed by a long stint as the secretary.
Given her length of service, to the board and the school, she acquired enormous knowledge of policies and procedures, which would be greatly missed.
She had also seen many changes around the school over the last 25 years, the roll ranging from 120 to 35 pupils, along with the addition of classrooms, renovations of the office and staff room, the planting of a food forest, new fencing around the school and pool and the installation of shade covers and playground equipment.
Meanwhile her farewell featured musical entertainment by the pupils (thanks to support from the Whakaaro Tahi Community Trust, run by Sharyn van Heerde and implemented by Jane Hillier, Beth Newick and Mandy Downer).
"The students have been taught violin, guitar, ukulele, keyboard and cello throughout the year, and to their credit (and teaching) they performed to a very high standard at the assembly," Michelle added. "The music was thoroughly enjoyed by everyone, and a credit to the students and music teachers."