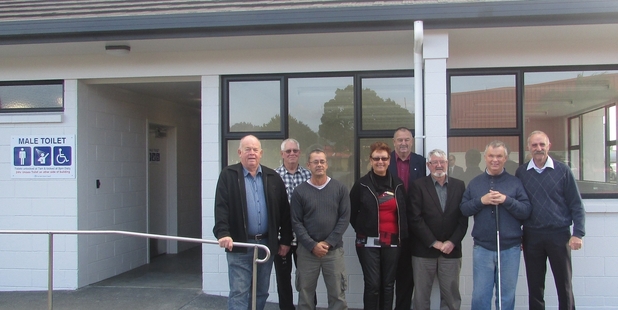 Public toilets on Kaitaia's Melba Street have been reopened after a $207,000 revamp which included fitting them with coin-operated hot showers and a unisex lavatory open around the clock.
Far North District Council general manager infrastructure and asset management Jacqui Robson says the revamp to the toilet block, which had been in poor condition for some time, greatly enhances facilities available for locals and visitors.
The upgraded toilets were reopened last Wednesday with an official ribbon-cutting ceremony attended by Far North Mayor John Carter, Te Hiku Community Board members, Kaitaia business representatives and the project contractor, Stonecraft.
The revamp project to improve public safety and provide 24-hour access was signed off by Te Hiku Community Board in March last year. It included an upgrade to an office in the toilet building, as well as improvements to lighting for Remembrance Park nearby.
Men's and women's facilities in the public toilets now each have three lavatories - one of them for disabled people - and coin-operated hot showers. A baby changing station is available.
The main facilities will be open from 7am to 9pm and a unisex toilet will be open 24 hours.