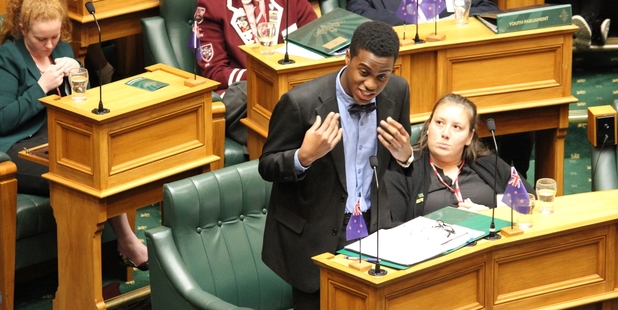 Kii Small, from Kaitaia, got a standing ovation from other young MPs at the Youth Parliament in Wellington last week.
The applause followed a speech he made on the need to have lessons in the school curriculum on how society works and what democracy is about.
Kii, 18, attended Kaitaia College and is now studying for a Bachelor of Commerce degree, majoring in international business and political science, at Victoria University in Wellington.
He and the other Youth MPs from across the country were put through an essay selection process for their Beehive seats. Kii's full name is Kii Winston Tijani Small and his essay on lifting voter turnout among Kiwi youth won him a place in the Youth Parliament representing Northland MP Winston Peters.
On two days last week the 121 Youth MPs were at Parliament to debate legislation, sit on select committees and ask oral parliamentary questions of the ministers.