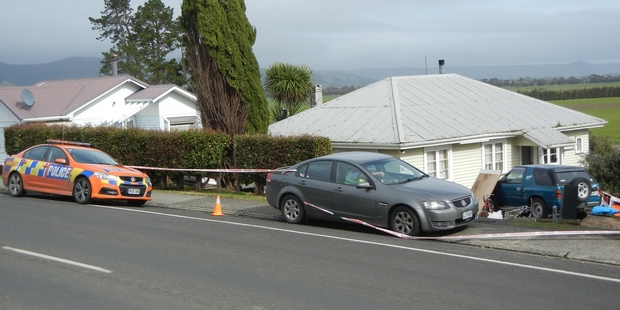 Violent week for Kaitaia community
A man has been arrested and charged with murder following a fatal stabbing in Kaitaia - the third knife attack in the town in a week.
The death concerned and deeply saddened Kaitaia police chief Senior Sergeant Geoff Ryan as it was the the 10th homicide to take place since he began work in the town seven years ago.
"It's indicative of the level of violence in this community," he said yesterday.
"It's been a busy week for a town with 5000 people."
Police said a 29-year-old man had received multiple stab wounds at a Pukepoto Rd house about 2.20am on Saturday.
Northland police regional crime manager Detective Inspector Kevin Burke said that despite receiving medical attention, the man had later died at the scene.
A post-mortem examination had been completed and the body released to next of kin.
Mr Burke said 10 police officers were involved in the homicide investigation. Specialist photographers and fingerprint experts had been called in to examine the scene.
A 30-year-old man who appeared in Kaitaia District Court on Saturday morning charged with murder was remanded in custody to appear in the Whangarei High Court on August 11.
In a separate incident, a 43-year-old local man was arrested and charged with injuring with intent after he allegedly stabbed a 33-year-old woman in the face at a Kaitaia address about 3pm on Friday, inflicting what police have described as "a minor cut."
It is understood police opposed bail when the man appeared in the Kaitaia District Court on Saturday. He was remanded in custody to reappear on August 3.
The third knife attack in Kaitaia took place on Tuesday last week when a 22-year-old man was airlifted to Whangarei Hospital in a serious condition after he was stabbed at a house in Matthews Ave.
Police said early inquiries had revealed that before the stabbing took place a male offender was reportedly attempting to break into a vehicle in the Kaitaia township when members of the public intervened.
The man had then gone to Matthews Ave, where it was believed he ran through a number of properties and knocked on doors.The 22-year-old stabbing victim had then approached the offender and an altercation took place.
Last week police released an image of a person they believed would be able to help with their inquiries at Matthews Ave, but no arrest has yet been made.
Saturday's fatal stabbing is the second death in Kaitaia that has led to murder charges this year. Lester Pairama, 17, Christopher Mana Manuel, 36, Juanita Rafael Wilcox, 26, and Joseph Martin, 41, all of Moerewa, have been jointly charged with the murder of Lee Rata in Bonnett Rd, Kaitaia, on New Year's Eve.
He was found by a passer-by who called emergency services, but he died the following day in Whangarei Hospital. The four have been remanded in custody until their trial in February.