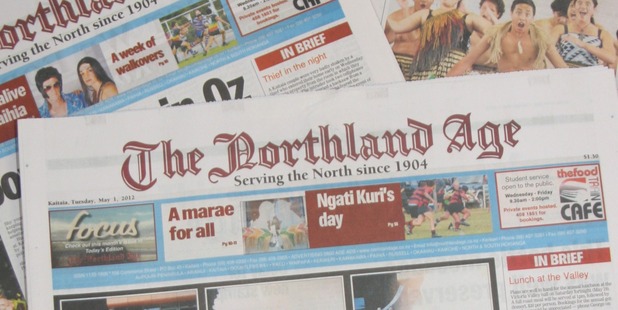 Players abusing referees has brought the cancellation of four rugby league games in the Far North this weekend.
The cancellation came after the Taitokerau Rugby League (TRL) judicial committee met on Tuesday evening to consider action over the abandonment of a match last Saturday between the Muriwhenua Falcons and Kaikohe Lions when referee Teira Waenga left the field at Waipapakauri soon after halftime because of abuse he was receiving from players.
Spectator and player behaviour had come under scrutiny earlier this season during the first competition administered by TRL since it broke away from Rugby League Northland last summer.
But the match abandonment on Saturday led to the TRL Referees Association telling the judicial committee its members would boycott all games this weekend because of the level of abuse being experienced by referees.
"One of our members, a senior referee, was actually forced to leave the field because of the abuse he was getting," said Referees Co-ordinator Tane Kaiwai.
"Everybody is welcome to their opinion, but no referee should have to cop the crap he had to endure.
"Our call for a boycott of this weekend's game was not a decision we have taken lightly, but we won't stand by while one of our people is copping that kind of abuse. We want the clubs to send a clear message to their players, their management teams and their supporters, that referee abuse is unacceptable and must end."
The TRL later issued a press statement saying: "This is a game. The referees are human. This is not the NRL."
In the statement, judicial committee member Lyndsay Proctor said: "No ref no game, that's how important our referees are.
"We talked it over with our Referees Co-ordinator and told the TRL chairman we all need to stand with our referees in demanding an end to abuse of our officials.
"We know clubs will be pissed off, but it seems like some of them simply aren't hearing the message. All we're asking is that everyone take time this weekend to look at what procedures they have in place to deal with this, and what else they can be doing to make sure it doesn't happen again."
TRL chief executive Hone Harawira said: "If there's a silver lining to this cloud it's that everyone gets to step back and take a look at themselves, think about how important this game is to our communities, and how we all have a role to play in making the TRL something we can all be proud of.
"If we want our kids to play league, if we want our women to play league, if we want our young men to see the TRL as a pathway to a brighter future, and if we want our whanau to come along and cheer for their teams, then we need to tidy our act up.
"The Referees Association has laid down the challenge, and we need to pick it up."
TRL chairman Dave Bristow said he was disappointed the issue had to get to this point.
"But I've always backed our referees and I will stand by them on this decision too," he said.
"We've had excellent refs in the TRL this year and they deserve to be treated with respect."
Mr Bristow said there would be no TRL games this weekend.
"Round 13 has been cancelled, and clubs will have one last round to stake a claim before the finals begin on August 6."
The cancelled TRL senior games were Valleys v Ngati Kahu at Taheke, Muriwhenua v Moerewa at Waipapakauri, Kaikohe v Otaua at Kaikohe and Pawarenga v Kerikeri at Broadwood. All were to have been played at 2.30pm on Saturday.