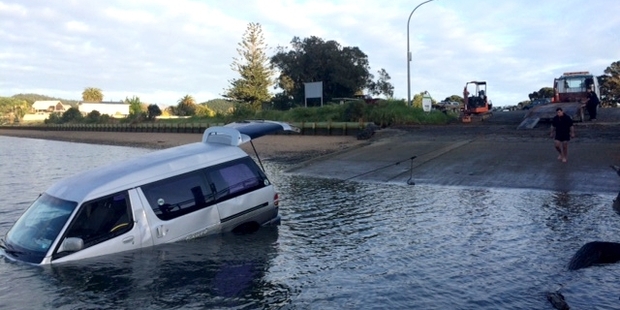 The driver of a Liteace van and his five passengers preferred to take to the water at Taipa estuary on Monday night than give themselves up to the police who had pursued them, via a circuitous route, from Kaitaia.
Four men, in their 20s and 30s, were apprehended when they emerged from the water, one of them having got into some difficulty as the incoming tide carried him towards the Taipa bridge, while the two that got away surrendered to police at Mangonui on Tuesday.
The pursuit began when the van was seen in North Road, Kaitaia about 8.30pm without lights. The driver refused to stop, someone in the vehicle jettisoning a white object that police initially suspected might have been drugs, but turned out to be a small keg.
Bricks were also thrown at the police car as it followed the van on to Church Road, Clough Road, SH1, Fairburn Road, Peria and Oruru roads. It was spiked by police at Peria, shredding the tyres, but the driver continued to Taipa Point, on to the boat ramp and into the water.
Six people parted company with the van and started swimming.
A helicopter and the Mangonui Fire Brigade were called to help search for the men, police fearing they might not survive. Contact was made with the families of the two who escaped on Tuesday morning, however, and their appearance at the police station was arranged.
They are expected to face charges, but the other four are not. It was still not clear on Tuesday whether the van, which was registered to a Kaeo resident, was stolen, but police suspected it was not.