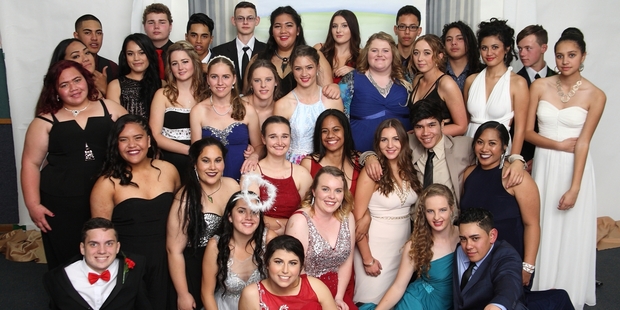 A record 150-plus senior students donned their finery for this year's Okaihau College ball, themed 'Heaven and Hell.'
The Year 13 Ball Committee, led by head students Leon Schaumkel, Sequoia Stevens, Emma Bolton and Destinee-Jayne Wikaira, put in many hours of work to prepare the school hall, which was divided into two distinct areas, Heaven (decorated in pretty pale blue and white) and Hell (deep red and black). Guests even had a choice of entrance.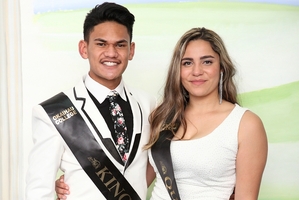 Leon Schaumkel and Sequoia Stevens were voted King and Queen of the Ball, with the Prince and Princess titles going to John Cooper and Ella Wheoki, Duke and Duchess to Thomas Bolton and Jenay Maihi.
Leon Schaumkel and Jenay Maihi were best dressed, Tijuana Haenga-Albert and Jacqui Tane made the best entrance, Reuben Peri and Carinza Filia were the best couple, Carinz Filia, Sequoia Stevens and Destinee-Jayne Wikaira displayed the best friendship, and Emmanuel Taliauli was judged the best dancer.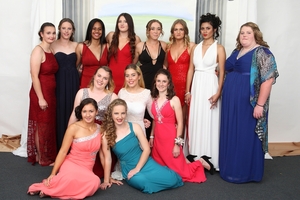 DJ Twaan provided the music played and Year 10 students were waiters and waitresses, adorned in white with halos or in black and red with horns.
Many of the students also went the extra mile in terms of their mode of transportation to the venue.
There were a number of classic cars, including a Mark III Zephyr, a local fire engine (complete with lights and sirens) and a convoy of Hilux trucks.
"Another stand-out of the evening was the number of parents, caregivers, whanau and Okaihau community members who were at the entrance to the hall to watch students arrive," principal Alan Forgie said.
"It was great to see this level of support from our school community, and was a significant reward for the students who had put so much effort into the evening.
"They all looked amazing.
"Thanks to all those people who supported the students to help make this an extraordinarily memorable evening, including the Okaihau Volunteer Fire Brigade, which provided security, the Kaikohe police, who popped in to check on proceedings, and the caterers."