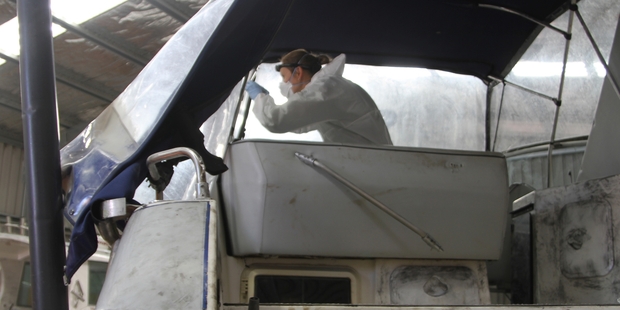 The days of getting a mate with some building experience to check over a property before buying it are over according to Harcourts CEO Chris Kennedy.
Last week's news that police had seized a record haul of methamphetamine in the Far North highlighted just how vital drug testing had become before buying a property, he said. And he was calling for the government to urgently set in place standards around the methamphetamine testing industry.
"In my investigations I've found that the testers and cleaners have differing viewpoints on the severity of contamination and the methods for decontamination," Mr Kennedy said.
"We need some standards put into place to protect consumers, and the government needs to take the lead on this."
Although real estate sales consultants would always make full disclosure if they knew drugs had been used at a property, it was unrealistic to expect them to be aware every time.
There weren't necessarily any outward signs of contamination, and Harcourts did not advocate that its sales consultants test properties, that being a highly skilled process that needed to be carried out by specialists.
"As the potential purchaser, it is your responsibility to commission P testing as due diligence," he said.
"And long gone are the days when you could have a property looked over by a friend with building experience.
"Just as the leaky building problem has made a qualified building inspector essential when looking to buy, the P scourge should make methamphetamine testing mandatory."
Last week's 494kg methamphetamine seizure, at Hukatere and Totara North, showed how prolific the drug was in New Zealand, and there were increasing reports of contaminated houses.
"The police have done an incredible job, but we all need to work to stop the scourge. We don't want our sales consultants entering P-contaminated homes, and we don't want them selling P-contaminated homes. Standardised and mandatory testing would be ideal," he added.
A property where methamphetamine had been used or manufactured was likely to be contaminated with dangerous chemical residue, which could have serious health effects. The long-term effects of the chemicals produced from cooking meth would only be known once the people exposed to them began experiencing unusual health problems, but short-term effects could include asthma-like symptoms, breathing difficulties, skin rashes, eye irritations and nausea.