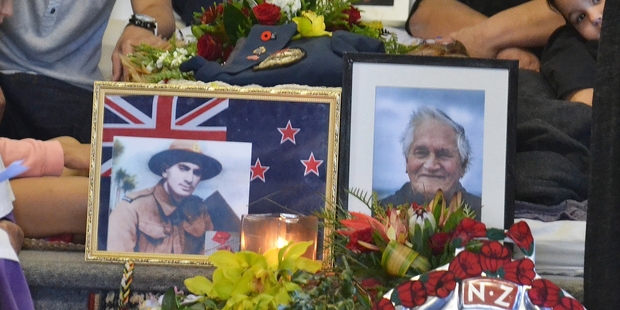 The passing of Charlie Petera was a loss not only to Maori but to the nation as a whole.
So Maori Development Minister Te Ururoa Flavell said on Tuesday, after Mr Petera, who died at his home at Ngataki on Saturday at the age of 92, was interred following a service at Wai Ora Marae.
He was the youngest member of the 28th Maori Battalion A Company, and its last surviving member, having served in North Africa and Italy from 1941 to 1945.
"Charlie Petera and the Maori Battalion played a role of significant importance in our history, not just for their heroic efforts on the battlegrounds of Europe but for how they helped shift attitudes back here in Aotearoa-New Zealand," Mr Flavell said.
"The fact that the Maori Battalion was a voluntary unit, and that its soldiers received more individual bravery decorations than any other New Zealand battalion, speaks to the courage and mana of the men involved.
"In the words of Charlie Petera: 'War is history, and it needs to be told - it enriches our country'."
Wounded three times, and forever carrying a shrapnel scar that he once described as a 21st birthday present from Hitler, he was born and raised at Te Hapua, settling at Ngataki after the war to earn his living as a farmer and raising a family.
In 2014 he was appointed patron of the Whangrei charter school Leadership Academy of A Company, some of whose current members honoured him with a haka as began his final journey from the marae to his resting place.