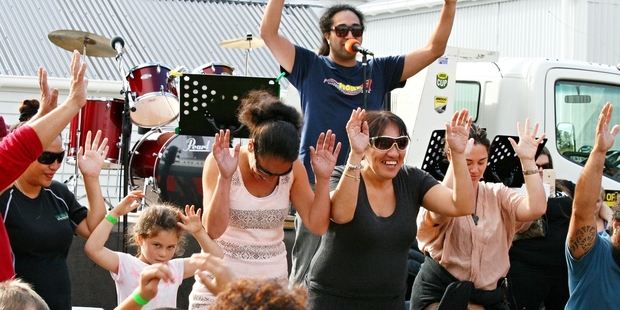 Of all the attractions at Sunday's Russell School fair, the prospect of seeing Northland MP Winston Peters performing a haka just might be the biggest.
Mr Peters is one of a number of four luminaries who have agreed to offer themselves for a public vote; he or she who gets the most support will take the stage alongside Bay of Islands College student Lucas George, who is fundraising for a school trip to Canada.
The biggest contribution most people will be able to make is to simply turn up, the organisers guaranteeing they won't be disappointed. And their money will be put to very good use.
"Our school has 91 children, and one of our key focuses is ensuring they are healthy," Tracey Cadogan said.
" Not all children arrive at school having had breakfast and with a packed lunch, and the Russell School Parent Teacher Friend Association has a programme for all children who attend our school so they can have as much fruit as they like.
In the winter months we provide soup on the colder days; whatever is left over we take up to the pensioners.
"We have noticed an improvement, with fewer absences, better concentration spans and happier children. That is why our fruit programme is so important to us."
The annual fair was the main fundraiser of the year, proceeds funding the fruit and soup programme. Last year's fair raised $7800, which also enabled the purchase of extra iPads and teaching resources, with some left over for the school science fair.
Sunday's fair includes a coconut shy, bouncy castles, hot rods, cream pies for the teacher, tug-o-war, hula hooping and many more activities for young and old. There will also be oyster- and spaghetti-eating competitions, a petting zoo, hangi and a marquee where over-60s will be welcome to a complimentary cup of tea and scone. It all kicks off at 10am.