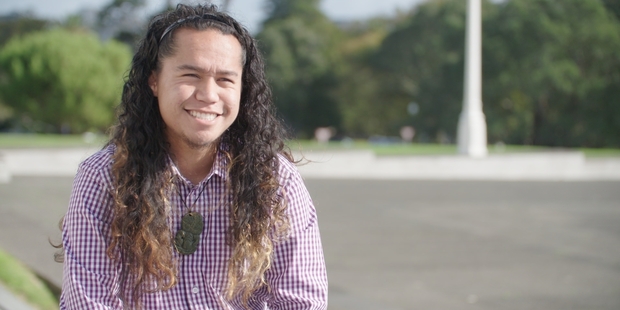 HE'S only 18 years old, but Ezekiel Raui has already helped kick-start a youth-focused peer support programme, established a leadership academy at his former school and has met United States President Barack Obama.
Now, the former head boy of Taipa Area School is a finalist in the Young Achievers category of the inaugural Matariki Awards.
Mr Raui, who is studying business at Massey University, was in Rotorua for the World Indigenous Suicide Prevention Conference when he spoke to the Advocate last week, saying he was "humbled" to be a finalist in the awards.
"I definitely don't do everything I do for awards, but I would lying if I say it isn't nice to to get credit or to be recognised. It's amazing and very humbling," he said.
He could not think of many projects he was involved with that did not focus on youth.
"My passion came from seeing my peers stereotyped. They would say, 'We won't do that because we are Maori. We'll just stay on the dole, and that's where we will spend our lives.' I was different. I was the kid that the teachers loved, and I always use my position to ensure I can support my peers," he said.
In his last year at Taipa Mr Raui established a leadership academy, based on cognitive skills and skills that focused on personal qualities, habits and attitudes. It was all about public speaking and implementing the importance of having a voice.
"I consider them life skills," he said. "I had designed (the academy) thinking we wouldn't get many people signing up, and I had sponsorship. We ended up with 30 students - it was designed for five - and we ended up with 16 graduating."
He also helped kick-start Tu Kotahi, a peer-support programme led by young people.
"That idea came to mind just before Mike King visited our school. We had these people coming in and talking to us, boosting our confidence, and then we wouldn't see them again."
The programme has been developed over three years, and like-minded people have joined in. The plan now was to have it rolled out nationally in schools next year.
"It's designed to give young people tools so if a person comes to them with problems they know how to help them, because a lot of my peers would come to me, rather than going to the school counsellor," he said.
Mr Raui was also one of four young Maori leaders who took part in the first White House United National Indian Tribal Youth (UNITY) conference last year where he met President Obama.
Juggling so many projects comes down to his work ethic, for which he credits his family.
"As my dad would say, everything starts at home," he said. "People might think the things I do are pretty cool, but when I go home I still mow the lawns and I still do the dishes. We didn't have everything growing up, but my parents always taught us everything they could."
Meanwhile artist Lisa Reihana (Ngati Tu, Ngati Hine, Ngapuhi) is a finalist in the Arts and Entertainment category of the Matariki Awards.