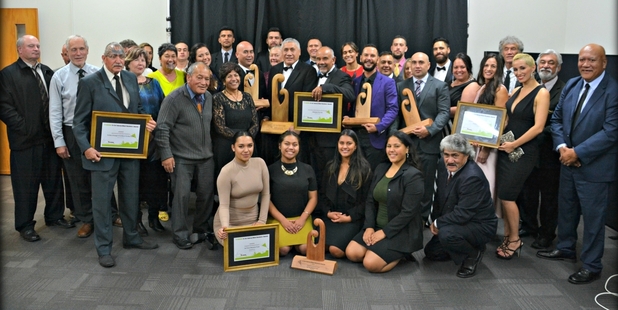 The Far North featured prominently at Friday night's Te Hiringa Tai Tokerau Maori Business Awards in Whangarei, although the Maori Business of the Year title went to Whangarei's Waipapa Pine (formerly Kerikeri Timber Products Ltd).
The company also won the Outstanding Maori Enterprise category for demonstrating it is a market leader, being recognised and respected by its peers, and offering a welcoming environment for its team, customers and stakeholders.
Director Shane Horan was presented with the awards by Minister for Maori Development Te Ururoa Flavell, at a dinner at Forum North.
Steve Bennett (Bennett and Associates Chartered Accountants), convenor of the judges' panel and chairman of Te Hiringa Charitable Trust, which hosted the awards, said judges had found Waipapa Pine to clearly be the best in its class, and deserving of the overall award.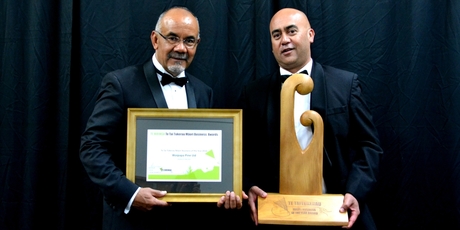 "The standard of applications received, quality support material and high commitment to business excellence made our judging process an honour to undertake," he added.
"The calibre of all applicants showed that Maori business in Te Tai Tokerau is indeed very good, and it is fantastic for our rohe to have businesses of this nature operating in our midst.
"These awards are held to encourage Te Tai Tokerau Maori businesses to lift their game, adopt best practice and to produce role models for others to aspire to. Maori business owners recognise that relationships and people are a significant factor in their successes, and the awards applaud and celebrate being Maori."
Other winners included:
CrossFit Whangarei - Best Emerging and Newly Created Enterprise.
Te Reo Irirangi o Te Hiku o Te Ika (trading as Te Hiku Media) - Best Not for Profit Enterprise.
Te Runanga o Te Rarawa (Warawara Forest project) - Excellence in Environmental management and Awareness.
He Puna Marama Trust (Whangarei) - Rangatahi Development.