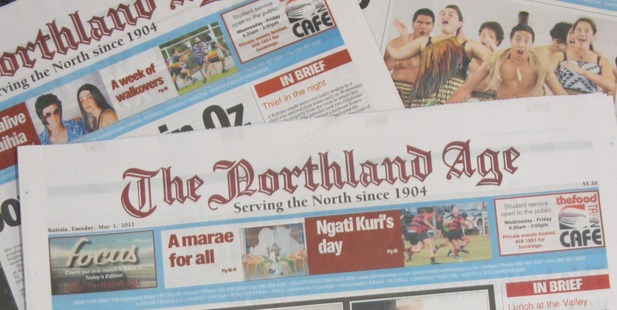 A change in the Far North District Council's approach to rating land in multiple Maori ownership is encouraging owners to resolve rates debts and bring neglected land into production.
Mayor John Carter spoke about the potential for the owners, the district, the region and the country to profit as he made a weekend inspection tour of the 159ha Ngakahu block, near Kaitaia, where the council's new approach to rates has helped transform unfenced, gorse-covered land into an attractive grazing block that grew 120 tonnes of maize this year, and is giving owners a return for the first time in decades.
The owners of other Maori land have followed in Ngakahu's footsteps with equal success, and Mr Carter urged all Maori with land in multiple ownership to contact council rates officials and learn how the council could help them.
He said the way council rates for land in multiple Maori ownership had previously been structured had made the land a burden for owners, who did not know how to deal with the mounting debts on their properties.
Since his election in 2013, he and the council rates team had worked at changing the land from a liability for owners to an asset from their cultural, spiritual and economic perspectives.
The first move had been to set aside the $28 million in unpaid Maori rates in the Far North. Mr Carter said 60 per cent of the debt was penalties imposed for non-payments, and referred to the debt as "Monopoly money," which the council had never been going to collect.
The council had also found uniform general charges were being imposed on each owner of land in multiple Maori ownership, whereas only one charge would be applied to the owner of a neighbouring property in general title.
Mr Carter said that unfair situation had been remedied by the Valuer-General. Rates arrears of about $168,000 on 11 titles in the Ngakahu block were remitted, and rates owing were reduced from about $29,000 to under $8000 a year.
"I'm asked why the council is writing off Maori land rates," Mr Carter said. "I say we're looking forward, not behind. If we have people paying rates we are making sure the owners and the community get the benefit of the land.
"We might give some debt money away at the beginning, but in the long term, by helping make this land productive, we are changing society with steps aimed at removing dependence on welfare. The community and the country are better off if the council gets regular contributions through rates. There are no losers."
Des Mahoney said he and fellow Ngakahu Whanau Ahu Whenua Trust advisory trustees Te Uri Reihana-Ngatote and Hone Peters had erected five kilometres of fences, installed new gates and stockyards, cleared nine hectares of gorse and other scrub, and leased land for grazing and growing maize. They had been supported and assisted by trustees Gina Allen and Judy Baker.
An apiarist leasing land for hives had hired two young trust family members, and another was employed doing stock work on the land.
Mr Mahoney said the land, once less than 10 per cent productive, was now estimated to have reached about 84 per cent of its potential, while, the rating change meant the council was receiving $1.5 million from Maori land that it had not received before.
Mr Carter described Ngakahu as an example of what could be achieved when people stood together.
If all the undeveloped Maori land in the country could be brought into production it would create job opportunities that would benefit the nation, he said.