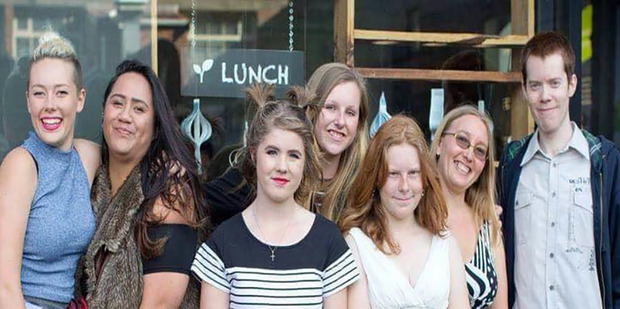 Every morning a group of Kaitaia College students are up early, making sure their fellow pupils have a decent meal before they start the school day. And recording their efforts has won them a national award.
The school's breakfast club began operating for three days a week, and has since grown to cater for up to 50 pupils every school day.
The cereal, milk and toast are administered by the 15 student volunteers on the school's Health Committee, who also spend their free time scrambling for funding and donations to keep the service afloat.
The club is pitched as a social hangout zone, rather than a service for those in need, as a way of reducing any embarrassment students might feel about taking advantage of the free feed.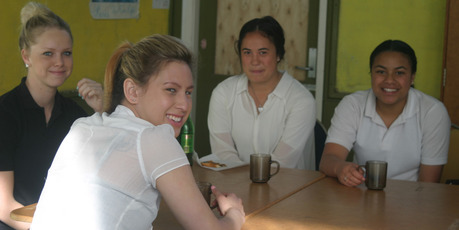 Salvation Army volunteer Wayne Morris had helped the club, and described it as "unbelievable to see the kids run with it and take charge".
It's one of the stories that, when shared by the Worthy Film Crew, helped win the young Northland film-makers a New Zealand Youth Award, a government initiative celebrating those who have made a significant contribution to supporting young people.
The group's short film, Youth Pride, Youth Passion, Youth Change, features community projects in Kaitaia.
Student Nina Griffiths, who is both a breakfast club facilitator and film crew member, said the group wanted to fight back against the adult perception that young people in Kaitaia were, for the most part, up to no good.
"I'm involved with a number of youth groups, and when it comes to running events, or where youth are given ownership of something, we end up with quite a lot of negative feedback and comments from adults who base the actions of a few on all us young people," she said.
The film gives a quick rundown of ways youth are empowering themselves and each other, including a group tackling sexual harassment and mental health problems at the college, a drama programme that fundraises for sick children through to skatepark art and a mixed martial arts club.
Nina said the Kaitaia skatepark was in itself a celebration of the largely undercover youth-led groups working to make Kaitaia better.
"You can see all this beautiful artwork, all by groups that support and promote youth strength in our community. It all makes it feel like this is our space in town," she said.
Fellow film-maker Cheyanne Mickan said Worthy Film Crew was formed at last year's Northland Youth Summit, where they created their first flick, I am Worth It, exploring issues of identity, bullying and self-esteem.
They won the Northland Youth Summit, which gave them funding to make a second movie.
"To be honest, we left [making the film] until the last minute. So we were like, 'What's happening in Kaitaia? Why don't we just make a documentary?' We wanted Kaitaia to be broadcast in a positive light for once," she said.
-See the film crew's work at vimeo.com/139651992