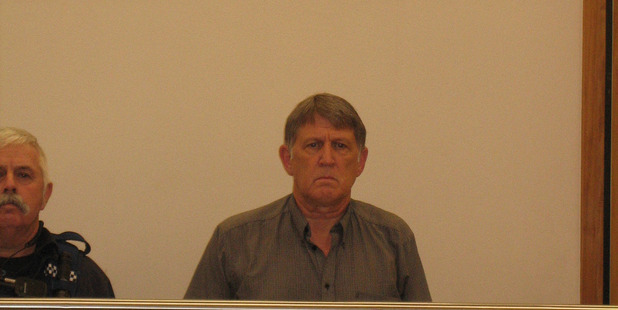 A retired American tourist who admitted causing the deaths of two Northland women in a crash on SH10 at Puketona on April 30 was guilty of driving offences at the lower end of the scale, despite the "huge tragedy" it caused, Judge Greg Davis said when 66-year-old Thomas James Springer appeared before the Kaikohe District Court on Saturday for sentencing.
Springer and members of both victims' families had met in Kaitaia last week as part of the restorative justice process, counsel Michael Dodds telling Judge Davis that that meeting saw the defendant acknowledge the terrible outcome of his actions.
In turn it had given the families a chance to express their pain, and for many of them to offer forgiveness to Springer. (At an earlier appearance a woman who offered a karakia from the public gallery said, "Lord, also show your mercy to this man standing in court."
After the meeting the parties had crossed the room and embraced each other, Judge Davis said on Saturday.
The scale of the families' loss was evident in the highly emotional state of those who packed the public gallery at sentencing, however, and in victim impact statements.
Springer had earlier been convicted on charges of careless driving causing the deaths of 29-year-old Ahipara woman Kylee Anne Rakich and 44-year-old Whangarei woman Virginia Pitman (formerly Keogh), and one of careless driving causing injury to the 21-year-old man driving the car carrying the two women.
He was ordered to pay reparation of $24,200 to his victims' families and was disqualified from holding or obtaining a driver's licence for 18 months.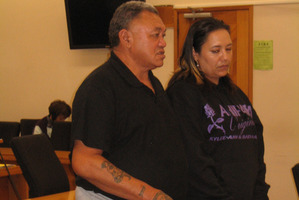 Mr Dodds said his client was grateful for and humbled by the humanity and charity shown by the victims' families. Springer had an unblemished record and was a man of good character, he added, Judge Davis acknowledging those descriptions.
Springer appeared to fight back tears during an emotional karakia, the making of submissions and the reading of victim impact statements.
The court heard that the defendant had thought an oncoming car's lights indicated that it was on the wrong side of the road. He was in the correct lane, but veered defensively to the right and hit the oncoming car.
Both women died at the scene, while Ms Rakich's 5-year-old daughter was also injured. No charges were laid over her injury, or the death of eight-months' pregnant Ms Rakich's unborn baby. (Judge Davis said the death of unborn babies was not covered in New Zealand road laws).
The reparation order comprised $7000 for emotional harm to Ms Rakich's partner and father of her baby, Cameron Dwight, who was the injured driver of their car, $3200 for Ms Rakich's sister, Leash King, to cover some funeral costs and the cost of applying for parental custody of her orphaned niece, $7000 for Ms King to hold in trust for the child's benefit, and $7000 to be held in trust for Virginia Pitman's children and grandchildren.
After the sentencing a very emotional Mr Dwight said nothing would diminish his pain, but he was glad the justice process was over.
Ms Rakich's father, Joe, said he was not one of those who had been able to start to forgive Springer, while Ms Pitman's father, Neville Radovanovich, said he had chosen not to take part in the restorative justice process.
"I'm glad that part of it's over and I'm glad they resolved something," he said.
*****
Judge Davis ordered that Springer's passport be returned so he and his wife could immediately return to the United States, where he was due to have tests for a brain tumour, saying he had seen medical documents validating his health issues.