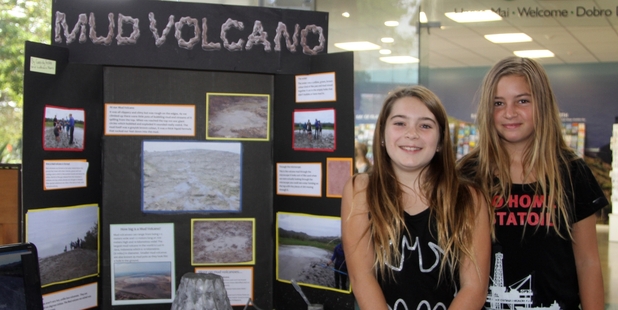 The word that was used by many who visited the GNS Science earth camp expo at Te Ahu on Saturday was 'enthusiasm'.
The 25 children from Kaitaia Intermediate, Oturu, Kaingaroa, Peria and Taipa Area schools had spent two weeks undertaking all manner of scientific experiments and investigations at bush, beach, lake and farm locations, under the expert guidance of a team from GNS Science. And they were impressed.
"We've seen some amazing kids here," project manager Dave Try said on Saturday.
"They are very enthusiastic. And there is a lot of potential among them. We could have a couple of budding scientists here."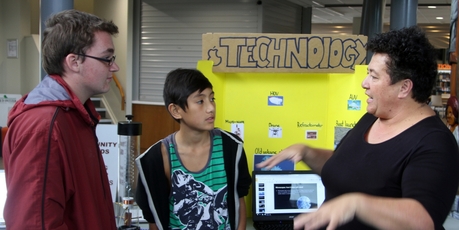 The Crown Research Institute was keen to make the camps sustainable, he added, and it was not impossible that it would be back in Kaitaia at some time in the future.
"It's pretty challenging here though - there's not a lot of geology in the Far North," he said.
Mayor John Carter also commented on the children's enthusiasm, and was delighted that they had had the opportunity to experience something so far removed from their normal curriculum.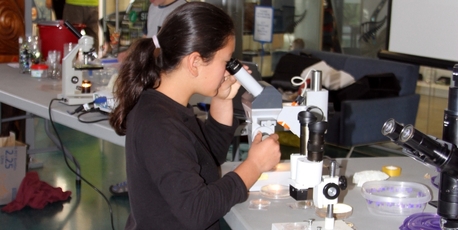 "I am very grateful that you (GNS Science) have come here. We don't have the sort of contact here that children in bigger communities do," he said.
"What these children have experienced will stay with them for the rest of their lives."
He also thanked Statoil for its support of the programme, the oil company's only condition being that the camp be based in and around Kaitaia.
GNS Science's general manager relationships, Bevan Hunter said the CRI was pleased to have visited the Far North, and had greatly enjoyed the local hospitality.
"We've made some good friends, and it's a little sad to be saying goodbye," he said.
"And if you could see the spark I have seen in the eyes of some of these children you would be very impressed too," he added.
"I've seen university displays that are not as flash as some of those here (at Te Ahu). Kaitaia is in very good hands."
Two weeks of hard work had certainly not dimmed the students' enthusiasm. They took every opportunity to explain their particular fields, Naomi Watson (Kaingaroa) saying the experience had been "way better" than she had expected.
She was now thinking of a career as a paleontologist or a geologist, although photography and the police had not yet officially been displaced.