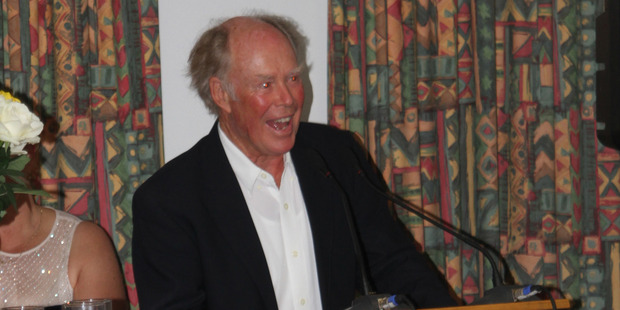 "I didn't expect this," Peter Dryburgh said when he finally had the chance to speak at his farewell from practice in Kaitaia on Saturday night.
He had actually ended his career in December, he said, but long-time colleague Neta Smith had delayed arranging a function in case he made "another comeback".
There would not be one this time. Mr Dryburgh spent some years working around New Zealand and overseas as a locum after leaving Kaitaia Hospital, and had offered his services to the Northland DHB at a time of a severe surgical staff shortage.
"I have enough in life to keep me busy," he said. It had been a privilege to be of service to his adopted community.
And he was grateful to his wife Dinny for agreeing to move to New Zealand.
"I think I might have misled her," he confessed, recalling his assurance as they flew out of Christchurch in 1977 while it was sleeting, that Kaitaia was on the same latitude as the somewhat more tropical South African city of Durban.
Their children, Jonny, Tania and Mark, had attended school in Kaitaia and all had done well, while the family had enjoyed being part of a caring but diverse community.
He also paid tribute to Dr Denis Tree, his predecessor at Kaitaia Hospital, who had set a very high standard.
"It was just a matter of me stepping into the gap and filling it," he said, recalling that Dr Tree had said he would work on Wednesday afternoons and every third weekend - the rest was up to his successor.
The family's arrival in Kaitaia by taxi on a Sunday night, had been memorable. With a 15-month-old baby and in need of milk, he had phoned the telephone exchange, the woman who answered deducing that he was the new doctor. And her husband, who was the milkman, would be around shortly.
He owed a great deal to Neta Smith, who did not receive enough praise for what she had done and continued to do, while Kaitaia had always been fortunate in terms of the quality of its medical people. And the best news for everyone at the function was that he and Dinny would not be leaving.
"Our roots are deeply implanted here. We won't be going anywhere. We love this community," he said.