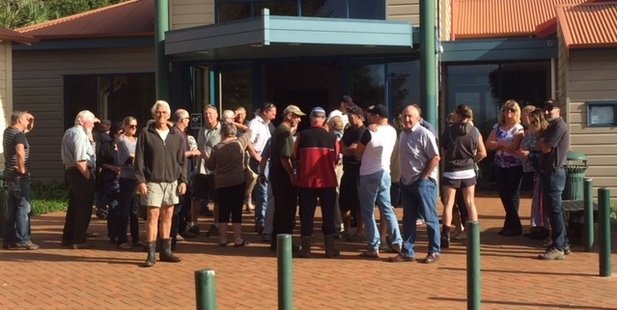 A 47-year-old Pukenui man denied charges of wounding and committing a dangerous act, both with intent to cause grievous bodily harm, when he appeared before Judge Greg Davis in the Kaitaia District Court last week (Thursday).
Paul Martin Harvey, who elected trial by jury, was further remanded on bail to July 28 for a case review. No request was made for the renewal of the interim suppression order that was imposed at his first court appearance.
The charges relate to an incident at Pukenui on April 20, which resulted in a teenager being admitted to hospital with shotgun pellet wounds, after an attempt was allegedly made to steal a front-end loader.
The teenager was subsequently transferred from Kaitaia Hospital to Whangarei, although his injuries were not believed to be serious.
Harvey's lawyer asked last week that the trial be scheduled for the Whangarei District Court, as opposed to Kaikohe, because that would be more convenient for her.
Meanwhile supporters of Harvey gathered outside the courthouse before Thursday's hearing began, then filled the public gallery when he was called. Court security asked those who could not find seats to leave but they refused to do so, standing at the back of the court for the defendant's brief appearance.