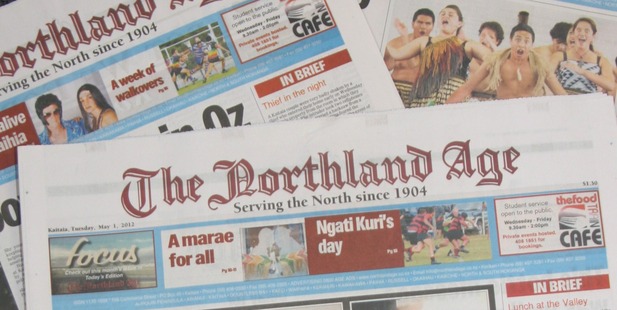 It had been a "day of terror" in the Kaitaia District Court cells, counsel Tracey Spencer told Judge Greg Davis more than five hours after her client was stood down in custody on Thursday.
It had been a monumental day for 38-year-old Pukenui woman Leigh Goulton, she added, although Judge Davis noted that it had been a quiet day; her fellow cell inmates had, unusually, not been shouting and cursing.
Goulton, who had been convicted at an earlier appearance, was sentenced to four months' home detention, with six months' post-detention conditions, and disqualified from holding or obtaining a licence for 13 months on counts of driving with excess alcohol for the third or subsequent time and dangerous driving.
Judge Davis said Goulton now had five drink-driving convictions, including two of driving under the influence causing injury. She had driven away from the Kauri Arms Tavern in Kaitaia, travelling through the intersection of Allen Bell Drive/Matthews' Avenue at a speed estimated by police at 90-100km/h, before recording more than three and a half times the legal alcohol limit.
"Can it get any worse?" he asked, rejecting Ms Spencer's argument that he should take account of a "massive" (nine-year) gap in her offending.
"She knew she was in trouble with the police and chose to drive off, through an intersection," he said.
"She has serious culpability, and this is a serious issue for the community. She doesn't seem to have got the message that she shouldn't drink and drive."
Ms Spencer said Goulton had gone to considerable expense to have a telephone landline installed so she could serve an electronic sentence. She had pleaded guilty promptly and had embarked upon "all means" of rehabilitation. She was also the mother of four children.
"Other people have children too," Judge Davis replied.
'Other people are mothers, fathers, aunties, uncles. What thought did she give them when she drove through the intersection?"
When her client returned later in the day Ms Spencer said Goulton accepted that she was an alcoholic, and was deeply ashamed.
She was prepared to undertake residential rehabilitation, but Judge Davis told her that her drink driving hadn't diminished.
"Two convictions of driving under the influence causing injury should have signalled to you that you can't drink and drive, but they didn't," Judge Davis said.
According to the summary of facts police saw Goulton drive away from the Kauri Arms in the early hours of October 16 last year. As they turned to follow her she drove off at speed, through the Allen Bell Drive/Matthews' Ave intersection (governed by a stop sign) at a speed estimated at 90-100km/h.
She subsequently recorded 804 micrograms of alcohol per litre of breath. The legal limit is 250 micrograms.
Goulton told police she had not stopped because she was scared of them.