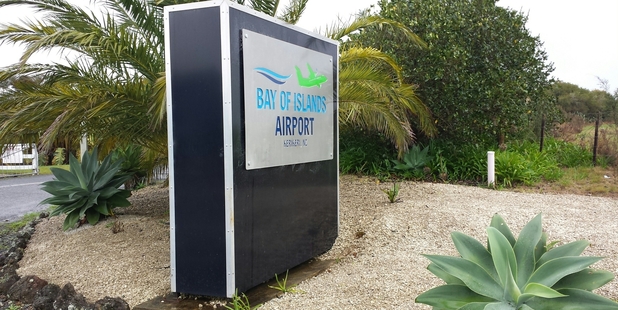 Air New Zealand promised an improved service from Kerikeri when it abandoned its Auckland/Kaitaia flights last year, but now a fight has begun to retain the early morning flight from Kerikeri to Auckland.
The airline has announced that as of October its 6.55am flight out of Kerikeri will be rescheduled to 9.15am, along with other changes to its schedule.
Mayor John Carter said high level talks were planned between the Far North District Council, the airline and other stakeholders.
"We've already had some productive preliminary talks," he said. He doubted the airline would continue with its plans.
"If it were going to happen, I'd be very concerned," he said.
"Any reduction of service anywhere isn't helpful, but we respect the fact they're a commercial firm and they need to make decisions based on their own interests."
The 6.55am flight was a vital link, ensuring Far North people could get an early start in Auckland for business, personal appointments or further travel, he said.
Northland Inc chief executive David Wilson said the local business and development sectors had been concerned for some time about the flight schedule to Whangarei, and the perceived frequency of delayed or cancelled flights. Business leaders and regional advocates were negotiating with Air NZ about its Northland schedules.
"The problem we've got is that every regional centre wants planes that will land in Auckland by 8.30 in the morning," he said.
A Kerikeri Facebook page has been launched calling for feedback on Air NZ's plans, along with a survey asking how often people use the 6.55am flight and the impact the proposed change would have personally or on business.
"With this information we can present a strong case to AIRNZ [sic] ensure this critical link to connecting flights for business and private travellers is retained," the page says.
Air NZ said it had closely analysed the flow of passengers to ensure it provided the best possible connectivity to, from and through Auckland for customers in Kerikeri. The airline appreciated local feedback, and would continue to work with stakeholders to explore alternative options.
The proposed schedule from October 1 would have the first weekday flight to Kerikeri leaving Auckland at 7.55am, leaving Kerikeri for the return flight at 9.15am.
The last flight of the day would leave Auckland at 6.55pm, and depart from Kerikeri at 8.10pm.
Green MP David Clendon, who live in Kerikeri, said cutting the early morning flight didn't make sense. A regular user of the service, he said that flight had always been "full, or nearly full".
"I simply can't believe it has been stopped because it is poorly subscribed to," he said.
"This reflects a further reduction in services in general to Northland.
"Anything that reduces our connectivity to the rest of the country is not good for the region."
Meanwhile Far North Holdings plans to redevelop and enlarge the Kerikeri airport terminal this year.
The runway was upgraded last year to accommodate the 50-seat Bombardier Dash 8 Q300s, which replaced the 19-seat Beechcraft on the Auckland route.
Air NZ said the larger passenger capacity was one of the reasons it had reviewed its Kerikeri link.