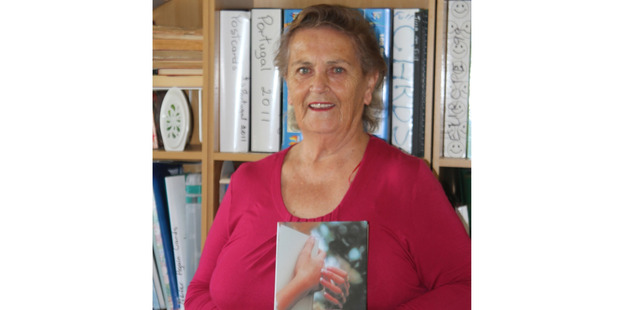 Sylvia Bryan admits to talking incessantly about everything - whether she knows anything about the subject or not.
It was inevitable, perhaps, that her friends and family would encourage her to put pen to paper and produce her debut book.
Sylvia is the granddaughter, daughter, wife, mother and grandmother of dairy farmers, and has spent the last half century raising seven children at Motutangi, just south of Pukenui, with numerous grandchildren and a growing number of great-grandchildren promising to continue her passion for caring for her family for many years to come.
But this book reveals a new facet to her life that might surprise even those who think they know her well.
My Life of Rhyme (published by Xlibris) is a collection of poems written over many years and for many reasons, each with the story of what provided the inspiration.
There is no connecting overall idea.
Her subjects ranging from the sublime to the ridiculous, from a garden party at Buckingham Palace to saving the life of a whale, linked only as reflections on the author's experiences and insights from a life well-lived. The waves of rhythm and rhyme also communicate her thirst for knowledge, as her myriad of questions reflect.
"I have always wanted to know more," Sylvia says.
"Why was Wordsworth wandering that hill when he saw those daffodils? And what was the inspiration for the word Jabberwocky? Words have always fascinated me, but ideas even more so.
"When I decided to put my poems together I was always going to put the reason I wrote each verse, so the reader would get more from each piece."
This is a fascinating collection that includes something for everyone - humour, whimsy, love in many forms.
Each poem can stand alone - there is a reason for each that adds greatly to the reader's understanding - or expand the theme of the idea.
Even when the she talks about anything under the sun the reader is drawn into her witty tapestry of words that reflect one woman's appreciation of life and its many facets.
My Life of Rhyme is available at Amazon and Barnes & Noble in hard and soft cover, and also available as an e-book.