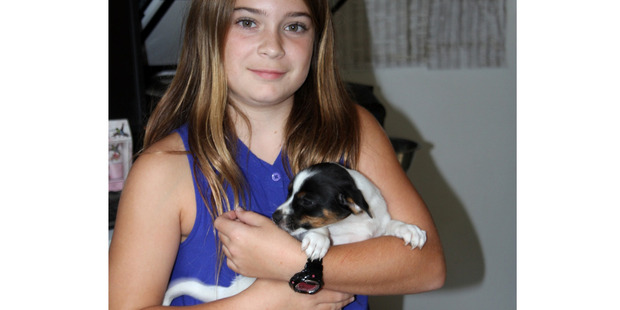 Cassidy Foster has a soft spot for the SPCA, so when she set out to earn some points towards a 'duties and services' honour at Kaitaia Intermediate School the beneficiary of her efforts was never in question.
Twelve-year-old Cassidy, with support from her mum Rachael, set about baking some 300 cupcakes, which she promoted through local business that took orders on her behalf.
Shackleton's Unichem and Paparore School were the star clients, but a lot of people swapped coins for cupcakes, and last week Cassidy delivered the takings, $535, to a grateful Heather Smith at the animal rescue centre at Awanui.
Heather said the money would be put to very good use, adding that the influx of animals showed no sign of slowing. Just that day five kittens and four puppies had been found abandoned on the beach at Kaimaumau, while a litter of puppies had arrived after being found clinging to the cardboard that they were in when it was thrown into a stream.
Cassidy, now known at home as the Cupcake Queen, baked the treats over a couple of nights after school, smaller $1 ones for young customers, bigger $3 ones for adults with no blood sugar worries.