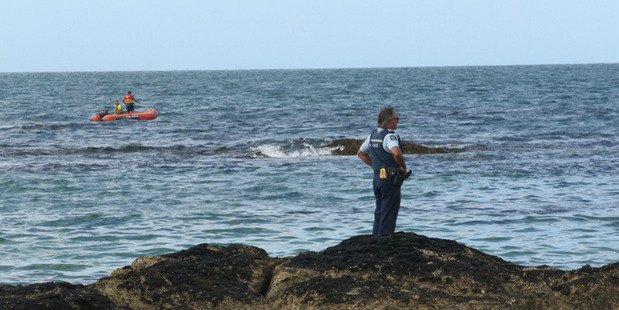 Northland Coroner Brandt Shortland has described the death, "probably" by drowning, of Roydon Rangituatea Tapu at Cable Bay on January 8, as a real tragedy for his partner, his son and whanau.
At the conclusion of the inquest he said he was satisfied on the balance of probabilities and from the evidence that 25-year-old Mr Tapu, of Mangonui, drowned on the day he went diving.
His body was found in the surf near where he had disappeared on March 2.
The court heard that Mr Tapu had been wearing a full wetsuit, dive belt, flippers, snorkel and mask, and was carrying a spear gun attached to an orange buoy when he entered the water. He told a local man that he intended to dive in about five metres of water at the eastern end of the beach.
A friend, and members of his whanau, saw him enter the water and watched as he snorkelled around the rocks. About an hour later, noticing that the buoy had not moved for a while, the friend swam out to the buoy and pulled up the rope, which was attached to Mr Tapu's dive bag, full of kina, and spear gun.
Police, whanau and locals began searching, in sometimes difficult conditions, without success. The Police National Dive Squad also searched the following day, finally standing down at 10pm.
Mr Brandt recognised that Mr Tap's next of kin 'had issues' regarding whether the search should have continued, but that was the subject of a separate investigation.
Local police, family and members of the public continued searching, however.
Mr Tapu's body was found on March 2, police concluding there was nothing suspicious or untoward about his death.
"The evidence is silent as to what actually happened," he added.
"He looked prepared with all the appropriate gear. He was snorkelling and not using tanks, and was experienced. It was an area that he was familiar with ...
"In the most basic of diving practices it is always safest to dive with a buddy," he concluded.