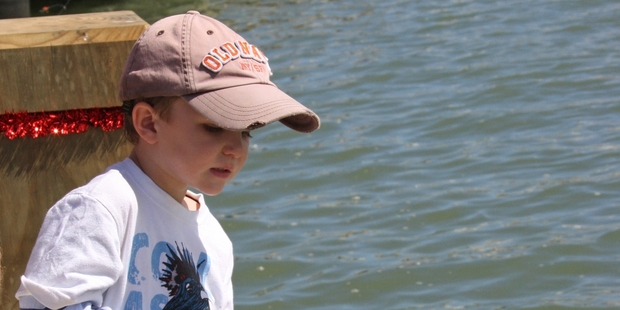 It's no longer a question of whether or not a safety rail will be added to Mangonui's Neva Clarke McKenna boardwalk but when, and what it will look like.
Mayor John Carter said earlier this week that the point had been reached where the council had no choice but to comply with the Building Act and the consent granted when it built the boardwalk, exacerbated by the new health and safety laws that took effect on April 4.
That legislation exposed the council's chief executive to personal liability in the event of a mishap.
"As far as the boardwalk goes we're not planning to rush out and erect a railing though. We want to take it to the community, given that we now have to comply with the law. Now it's a question of style. There might be some quite nice contemporary designs that will do the job for us," he said.
The problem had been inherited from a previous council, he added, and had not been resolved by the council immediately before he was elected in 2013.
"The last council spent thousands of dollars on legal advice, to no avail," Mr Carter said.
"The law might be an idiot, but we have no choice but to obey it."
The saga began in 2003, when the Far North District Council applied to the Northland Regional Council for a reclamation consent to build the boardwalk, with a safety rail.
Some years before a hotel patron had fallen into the water and died, the coroner recommending that a railing be erected.
The consent was granted in 2003, the revised design submitted when that consent was appealed also including a railing.
The boardwalk was built in 2007/08, without a railing, although a temporary fence was erected in 2009 at the NRC's instruction. The Building Act also requires a safety railing where the drop is more than one metre.
The FNDC issued itself with a waiver in 2009, Mr Carter said, and removed the temporary fence, and had now reached the point where it was bound to comply with the consent and the Environment Court.
(Mr Carter did offer one glimmer of hope, however. He said the council would erect a barrier, perhaps in the form of a wire rope, and apply to the Environment Court for a waiver, in the hope of negating the issue of personal liability and saving ratepayers' money).