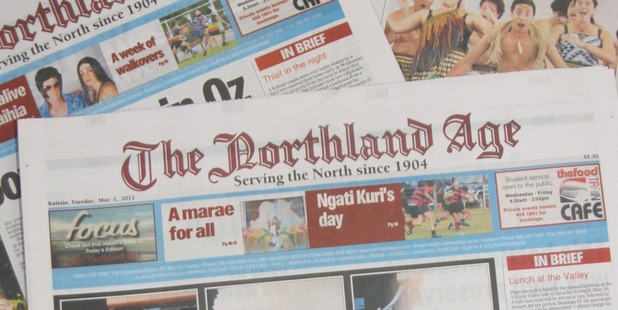 A Kaitaia teenager who has breached bail 16 times was granted bail again, with a final final warning, in the Kaitaia District Court last week, albeit with a plea from Judge Greg Davis for the police to arrest him should he breach again.
"You put one toenail out of place and you will go to jail," Judge Davis told Waitai Miru.
"I invite the police to arrest you and bring you to me. I don't care if there's a power cut, a flood, a hurricane or a tornado. You stay at that address or I will find one for you, 10 minutes out of Kaikohe."
Counsel Michael Powell had told the court that jail was no place for a 17-year-old, but police prosecutor Sergeant Peter Wackrow said he was "basically fed up" with the defendant.
"I can see him coming out of prison worse than he is now, but he is prolific offender, perhaps one of Kaitaia's worst burglars," he said.
Miru had previous convictions for aggravated robbery, burglary and unlawfully taking vehicles, and showed no sign of changing.
Sergeant Wackrow asked that he be remanded in custody.
Miru, who was charged with three counts of burglary and one of unlawfully getting into a vehicle after an incident in Kaitaia in December where a police officer was stabbed in the head, now faces new charges of escaping lawful custody and resisting arrest after he was found at Ahipara on Wednesday evening. He had been bailed to his uncle's address there, with a 24-hour curfew.
Miru claimed that there had been a power cut (of which Top Energy said it had no record), and, with no means of cooking a meal, he had gone to the nearby takeaways. He ran off when he saw a police patrol, but was apprehended, with difficulty, with what Judge Davis described as "something of a melee".
He had breached the bail granted after the stabbing of the police officer on December 8, March 31 (when police gave him a final warning), April 2 and again last Wednesday. The police opposition to bail noted a total of 16 bail breaches on his record.
Mr Powell told the court that Miru's parents were very supportive, and asked for a final bail warning. It could be some time before the charges were dealt with, and prison was not the right environment for the defendant.
Judge Davis said granting bail hinged on whether the defendant would turn up to court, the chances of his offending while on bail (which he regarded as likely), and whether he would interfere with witnesses.
There was no suggestion of that.
A curfew had not worked and neither had a final warning, but it could be six or seven months before the charges were resolved.
Miru was bailed to the same Ahipara address.