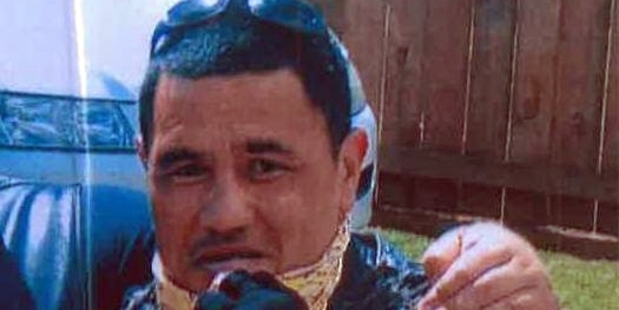 The family of a patched member of the tribesmen gang who was last seen with a fellow gang member, who is wanted by police for kidnapping and aggravated robbery, have concerns for his welfare.
Waipapakauri man Kimble Taipo Moore, 48, who was reported missing by his partner last week, has not been seen since March 17, at an address at Taipa, with fellow gang member Rawden James Yates, 35. Neither man has been seen or heard from since.
Police say Yates, who is wanted for kidnapping and aggravated robbery, has access to firearms and should not be approached.
The officer in charge of the investigation, Detective Inspector Kevin Burke, said on Tuesday that police were keen to hear of sightings of a 1997 Holden Commodore car, white with a blue bonnet, registration WR9817, which was found burned out last week. He was specifically interested in sightings of the car between March 17-26, saying it could have been in the Kaitaia, Taipa and Fairburn areas.
Yates had been using the car, and could have had Mr Moore with him.
Police were not aware of any issues between the two men, but anyone who had any information that might aid the investigation was urged to contact the Kaitaia police station on (09) 408-6500, or Crimestoppers, anonymously, on 0800 555-111.
"Clearly we believe some significant event has occurred, but it's still a missing person enquiry," DI Burke said.
Police had been to "countless" addresses looking for Mr Moore, an inquiry team working through Easter weekend and completing scene examinations at three properties in Kaitaia and Peria.
They had discovered some "items of significance," and while he declined to reveal what those items were he said they would help with the investigation.
Mr Moore's family were becoming increasingly concerned for his health, as he required medication.
Mr Moore is described as 1.82m tall with dark hair and of solid build, while Yates is described as 1.73m tall and obese.