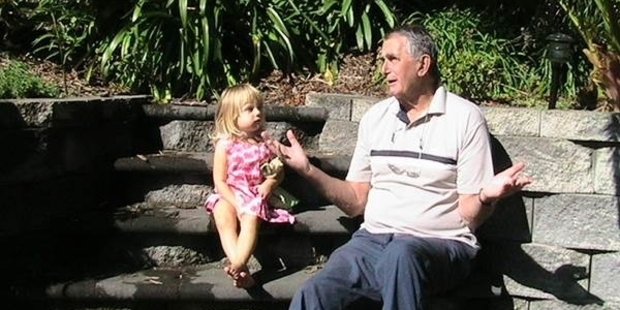 More than two generations of babies born at Kaitaia Hospital were delivered by GP and obstetrician Tom Young, and many of them are amongst the hundreds who have paid tribute to the man described by one as the best doctor ever, and by another as a Far North icon, a treasured taonga to many, following his death.
Dr Thomas Richard (Tom) Young died suddenly at his home at Cooper's Beach on Sunday. He will be farewelled in the chapel at Geards Funeral Home in Kaitaia at 11am tomorrow.
Dr Young devoted much of his working life to the people of Kaitaia, for a time alongside the equally legendary Dr Bill Parkes. He delivered babies beyond counting, a role that gave him ample opportunity to display his compassion and his unique sense of humour.
That sense of humour, the dedication with which he served his community and the bottomless jar of jelly beans he kept in his surgery were common themes amongst comments posted on social media over recent days, a few of which follow:
Michelle Biddle: He truly was one great man (even though he did try to throw my babies in the rubbish bin).
Cliff Knight: Our town was blessed when Tom and his family came to live here.
Raewyn Brown: I'm sure most of the mothers in Kaitaia have a story to tell about a wonderful doctor who gave you so much confidence - even when he held my 5lb 7oz newborn son in one of his large hands and offered to throw him like a football to my Dad.
Bianca Dorreen: You truly were one of the greatest. Family doctor from birth, the man with the jelly beans.
Jose Railey: Dr Tom Young, you were a kind man, patient and understanding to the needs of families. Your smile I remember so well.
Lesley Warner: When my son was born he had picked up a frog from the pond outside the hospital (and) as he shook my husband's hand (he) gave it to him. He will be sadly missed by so many people, I'm so glad to have known him.
Kelly N Rima: Much love to the Young family, thank you for lending such a wonderful man to us all, even if he called our first born an ugly hapuka.
Robert Peterson: Dr Young wanted to call me Cassius, and smacked my bum even harder when I was born because he missed Rumble in the Jungle delivering me.
Debbie Baker: I remember the jelly bean jar and him delivering my kids, knowing each by name years later, and how I had to wait for him to finish golf before he would come and deliver him, then say he was the ugliest baby he's ever seen whilst hanging him upside down by one leg. We were all blessed to have the best doctor in the world. He had so much love.
Maisie Rogers: I feel privileged to have had him as a doctor and then later as a student nurse watch him weave his magic with patients and staff. His legacy is inspiring.
Maryanne Forsyth: Shooting straight from the hip, stopping your car in the middle of the main street in Kaitaia to bollock someone for smoking while you held your own smoke out of sight! You will be sorely missed by everyone in the Far Far Far North.
Cherry Dobson: Such a funny man and the best GP you could wish for. Delivered both my prem babies 39 years ago and said I could have at least waited till he caught enough fish.
Miriam Morton: A sad time for your family. All who knew your lovely dad will treasure memories of a man who loved life, lived it well, and helped so many others to live their lives better, for longer. Thoughts and prayers for you all. Enjoy reflecting on the huge contribution his life has been for your family, as well as for the community.
Dr Young is survived by his wife Judith, sons and daughters-in-law Nick and Amanda, Greg and Jackie, Chris and Ran, granddaughters Grace and Geneva.