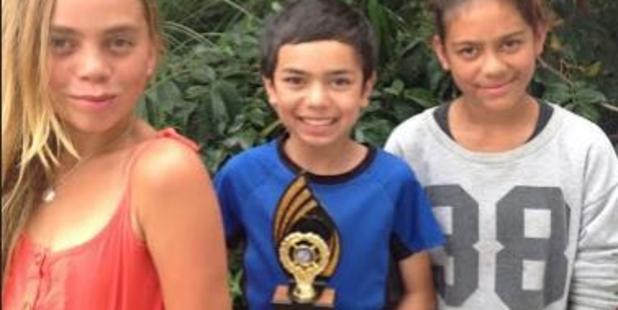 The Oturu School community problem-solving team's runner-up success in the national finals of Future Problem Solving New Zealand in Auckland at the end of last year has earned them an invitation to the United States.
Three Year 8 students - Hazel Halkyard-Leaf, Morgan Robertson and Star Popata - will attend the International Conference of the Future Problem Solving Program at the Michigan State University in June.
The three youngsters are very excited about the prospect of going to the US to compete against teams from around the world.
Their coach, Heather Greaves, took another Oturu School team to the US in 2011 which came second at the International Conference, so the trio are working hard to replicate their predecessors' glory.
The team and their families and supporters are now very busy fundraising to get the trio to the US. Hazel, Morgan and Star make and sell pizzas and other food for school lunches every day.
They have set up a givealittle page ( givealittle.co.nz/cause/cmps2usa) and during the Kaitaia Saturday morning market they talk to people about the work they have done.
They also have food and raffles and other goods to sell. They are going to have a big raffle which will be sold at the market and from the school over Easter.