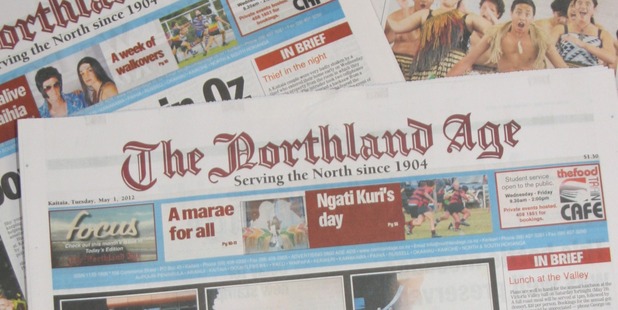 Parties involved in seeking a united approach to Ngapuhi Treaty negotiations and settlement will hold five wananga in the North and a sixth in Auckland to tell whanau and hapu what is going on and seek their input.
The wananga - arranged by Te Kotahitanga o Nga Hapu Ngapuhi Taiwhenua, Tuhoronuku Independent Mandated Authority, the Crown and others concerned about the Ngapuhi mandate - begin with the first meeting at Kaka Porowini Marae in Whangarei at 4pm today.
The second wananga is at Te Pokapu Centre, 7 Wynyard St, Kawakawa, at 9.30am tomorrow, the third at Kokokota Marae at Titoki at 9.30am on Thursday, the fourth at the same time at Mataitaua Marae at Horeke on Friday and the fifth at 9.30am, at Parawhenua Marae at Ohaeawai on Saturday.
The sixth wananga will be at Te Muhurehure Marae at Pt Chevalier in Auckland at 2pm on Sunday.
Te Kotahitanga, Tuhoronuku and the Crown are trying to resolve issues raised by the Waitangi Tribunal's Ngapuhi Mandate Inquiry.
A report provided to the Northland Age last week about discussions held between the trio from January 26 to February 10 in Kawakawa was the latest of four progress reports produced by the parties.
Representing Te Kotahitanga in the engagement group discussions were Willow-Jean Prime (technician), Patu Hohepa (technician), Rowena Tana (Nga Hapu o Te Takutai Moana - not including Ngati Kuta/Patukeha), Hone Tiatoa (Te Waimate-Taiamai), Anaru Kira (Papa Hapu o Whangaroa), Hona Edwards (Whangarei), Sharon Kaipo (Mangakahia) and Claire Morgan (Hokianga).
Lined up for Tuhoronuku were Moana Tuwhare, Kara George, Kipa Munro, Mere Mangu, Helene Leaf, Wiremu Hori, Nora Rameka, Erin Shanks and John Klaricich
Putting the Crown's point of view were Office of Treaty Settlements lead negotiator Nigel Fyfe, negotiations manager Maureen Hickey, principal advisor Katherine Gordon, and analysts Thomas Bisley and Rosie Batt, along with Jaqueline Williams, Frances Laughton and Tui Marsh from Te Puni Kokiri.
Issues discussed included decision-making through consensus, by tikanga or by voting, and the need for a legal entity to hold a mandate for negotiations. The engagement group noted that negotiators should be decided by and accountable to the regions and hapu.
The panui inviting people to the wananga says Te Kotahitanga, Tuhoronuku and the Crown are engaging on the issues in good faith and in a transparent way that enhances the mana of the hapu of Ngapuhi and the tribe.
"The parties would like to personally invite you and your whanau and hapu to join us at any one of the wananga.
- For more information call hapu facilitators Rowena Tana (09) 404-1489 or Kipa Munro (027) 555-3852.