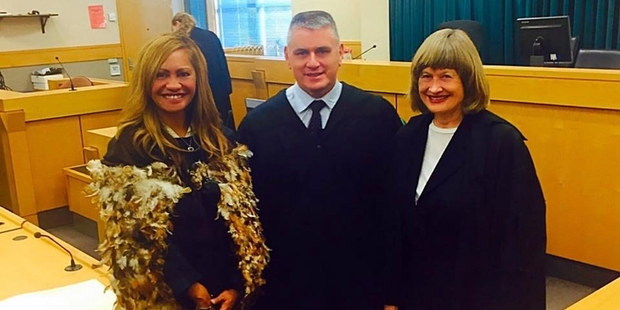 Serenity Taniwha had a simple answer for those who asked why she would want to leave her home and career in Hamilton to return to Kaitaia.
"This is home," she said last week.
"I didn't know what I was coming back to, but it was time. And it's good to be back."
What Ms Taniwha has come back to is a job as project co-ordinator for Make it Happen te Hiku, although she absented herself briefly from her Ministry of Social Development office in Kaitaia briefly last month to take another step in her journey as a lawyer.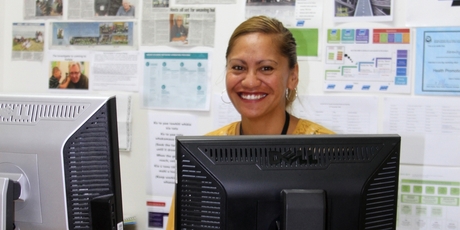 She was formally admitted to the bar of the High Court in Whangarei by Justice Duffy, with moving counsel Micah Tawhara and supported by Kaitaia's resident District Court judge Greg Davis.
Ms Taniwha was born and grew up in Kaitaia. The daughter of Dan (now living in Perth) and Joan (living in Russell), she left in 2004 to enrol at Waikato University, where she duly graduated with a conjoint degree in law and social sciences.
"I didn't really have a plan. I still don't," she said last week, but after 11 years in Hamilton she knew it was time to come home. After an absence of more than a decade she appreciated the Far North more than she had in her younger days, and was grateful for the opportunity to give something back to it.
Her son Raniera is also living and working in Kaitaia, while daughter Promise is in Perth. And while she had graduated from university with a sizeable student loan debt, the cost of her education was repaying her 10-fold, she said.
In Hamilton she worked at the Maori Land Court and Inland Revenue, and while she might one day work as a barrister, whatever the future brought she would always be grateful to her whanau for the tireless support and encouragement she had received, and the experiences that had made her who she was.
"Being a parent has definitely been one of the ultimate drivers," she said, but she would always be a small-town girl.
"Coming from a small town, life presented many unique experiences during my childhood and into my teenage years," she said.
"The sense of community spirit and pride instilled a very strong connection to this way of life, even after spending 11 years away at university and working in the public service.
"My life as a kid from Kaitaia was built on a foundation of unity and whanaungatanga."
Speaking at her admission to the High Court, she said she had enjoyed her schooling, and had fond memories still of some of her teachers at Kaitaia Primary, Intermediate and College, teachers who had strongly influenced her appreciation and understanding of the importance of leadership, humility, courage and other qualities.
She also paid tribute to her father, who, despite her "subtle pleas," enrolled her at Queen Victoria Maori Girls' School, where she gained skills and friendships that would stand her in good stead throughout her life, to her mother ("the pou of our whanau,") to her siblings and her home-town friends for believing in her and welcoming her back.