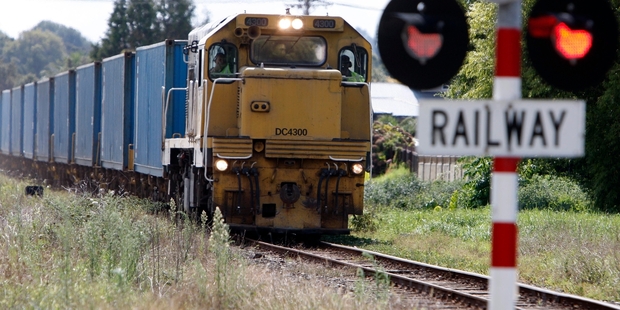 Northland's sole surviving railway line is to be mothballed north of Kauri, because KiwiRail says it is no longer viable.
Currently the North Auckland rail line starts in Auckland and passes through Helensville and Whangarei to the dairy plant at Kauri, ending at a log loading yard at Otiria, near Moerewa, but leaked documents show KiwiRail plans to mothball the section north from Kauri in September.
The only customer north of Kauri, the woodchip company Marusumi, was informed its contract would not be renewed after August because of poor commercial returns and "life-expired wagons".
Currently two trains use the northern part of the line each day. From September Marusumi's logs will be hauled to its Portland mill by road.
KiwiRail insists the line will not be closed, but once it is no longer used or maintained it is expected to deteriorate further.
The news caught Transport Minister Simon Bridges by surprise last week.
He insisted the government had no intention of shutting any lines, but said there was little or no demand for that line at present.
"In that sense we can see KiwiRail's perspective, where they are seeking to run a commercial business," he said.
When the government launched its 58-point action plan for boosting Northland's economy last month Northland-based Green MP David Clendon noted it made no mention of rail, and questioned whether that meant National saw no future in trains.
Economic Development Minister Steven Joyce said the plan focused on initiatives that could be taken in the short to medium-term. Rail was considered a longer-term option, but its viability depended on greatly increased freight demands and the effect of a new container terminal at Northport.
Mothballing of the northern section of the line, with access to large areas of pine forest, is another blow to plans to build a rail link between the Northland line and Northport.
The mothballing follows the closure of the Dargaville branch line in October last year.
The Opua branch was last used for freight in 1985, and is now being restored for use by the Bay of Islands Vintage Railway. The Okaihau branch was last used in 1983, and was pulled up in 1987. The corridor is now used for a cycle trail.