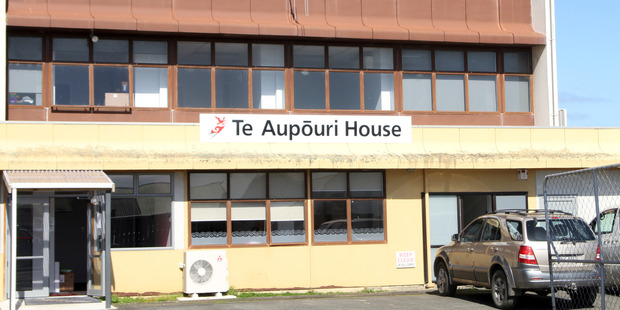 A report into a Maori trust that lost up to $3 million reveals how it expanded rapidly just as it was expected to be winding down, and that its trustees had no idea of its dire financial position until it was too late.
Kaitaia-based Te Aupouri Maori Trust Board (AMTB) was shut down last year and replaced by a new tribal organisation, but not before it had run up a debt of $1.5-$3 million, including $500,000 in unpaid taxes.
Staff lost their jobs and AMTB's social services were transferred to other providers at short notice. Maori Development Minister Te Ururoa Flavell took the rare step of ordering a ministerial inquiry into the board's affairs.
That report, by accounting firm Ernst and Young, has now been released under the Official Information Act. Financial data was removed before its release, but the decisions and lack of oversight that led to AMTB's demise are still clear.
The report explains that AMTB had been expected to wind down its operations as Te Aupouri, one of the five Te Hiku iwi, prepared to settle its Treaty claims. When the settlement passed into law late last year new organisation Te Runanga Nui o Te Aupouri, took over the tribe's affairs.
However, instead of winding down after the tribe's Deed of Settlement was signed in 2012, AMTB expanded rapidly. It set up five new subsidiary companies, and staff numbers ballooned from 21 to 102.
AMTB's funding increased along with the number of programmes it offered, but its costs, especially wages, went up sharply. AMTB's "significant losses" were the result of inadequate financial management and oversight, the report found.
Problems with financial management included no forecasting since 2013, accounting inaccuracies, no formal monthly reports and no monthly balance sheet that would have allowed management and trustees to grasp AMTB's financial position.
The report also highlighted inadequate governance, saying the trustees placed a high level of trust in management and lacked the skills and experience to identify poor financial management.
They did not challenge the incomplete and inaccurate reports they were receiving, and allowed AMTB to keep expanding when it was soon due to be wound up.
Ironically, it was the subsidiary that ran the award-winning Project Haere, which trained Far North unemployed to work on the Christchurch rebuild, that seems to have caused the greatest financial grief. Training each person on the course cost about $15,000, but only $10,000 in funding was available.
The trustees said they were not made aware of the shortfall.
In May last year, with the AMTB due to be dissolved and the runanga not willing to take on all its social service contracts, AMTB chief executive Lee West offered to buy three of the subsidiary companies.
In the end Mr West and an associated party bought shares in Kiwidotcom in Kaitaia and Numberworks 'N Words Northland. Success Staffing Solutions, which ran Project Haere, could not be sold due to its financial position.
The report's authors found the decision to sell the companies to Mr West was reasonable because the only alternative was to shut them down.
AMTB's debts have been inherited by Te Runanga Nui o Te Aupouri, and will affect what the new organisation can do for its members with the tribe's recent $21 million Treaty settlement.
The report revealed a "toxic, antagonistic and tense" relationship between AMTB and the runanga.
AMTB did not seek the runanga's approval for many key decisions, even though the runanga was due to inherit its finances. In some cases AMTB did consult the runanga but acted against its wishes anyway.
The report found no evidence of fraud or criminal activity.