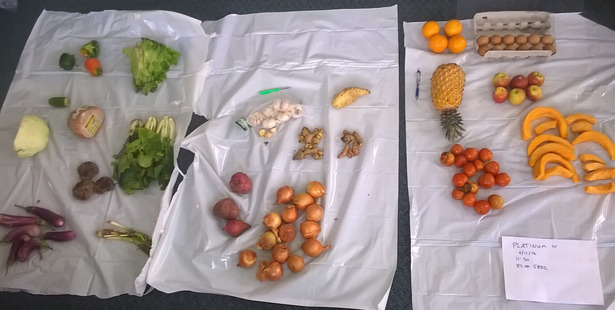 An Australian woman who hid fruit, vegetables and meat "all over" her yacht and did not declare them to a quarantine officer when she arrived at Opua in November 2014, was fined $3000 when she appeared before Judge Keith de Ridder in the District Court at Kaikohe last week.
Dianne Margaret Joy Young admitted charges of possessing unauthorised goods and providing a false statement to a quarantine officer, was convicted and fined $1500 on each.
The court heard that a search of the vessel, which had just arrived from Fiji, by a Ministry for Primary Industries quarantine officer found eggs, oranges, apples, tomatoes, pumpkin, pineapple, onions, kumara, ginger, garlic, spring onions, meat patties, ham, eggplant, bok choy, cabbage, cucumber, capsicum and lettuce hidden in different compartments.
All were considered 'risk goods' that could harbour pests, such as the Queensland fruit fly, that could damage New Zealand crops and export opportunities.
As the goods were being uncovered, Young initially maintained that there was nothing further on board. She later showed the quarantine officer further risk goods, however, saying that she had intended to eat them on board and had not wanted waste them.
MPI northern investigations manager David Blake said the convictions and fines sent a message that visiting yachties would face harsh consequences if they did not take New Zealand's biosecurity rules seriously.
"Ms Young's actions endangered both New Zealand's natural environment and the livelihood of New Zealand's farming community," he said.
"The interception of the risk items shows New Zealand's biosecurity system is working. It also justifies the MPI's increased biosecurity focus on arriving yachts over the last two seasons."
A French skipper was convicted of similar offences last year, and was fined $3000, after deliberately hiding 'risk goods' when her vessel was inspected at Opua after arriving from New Caledonia.