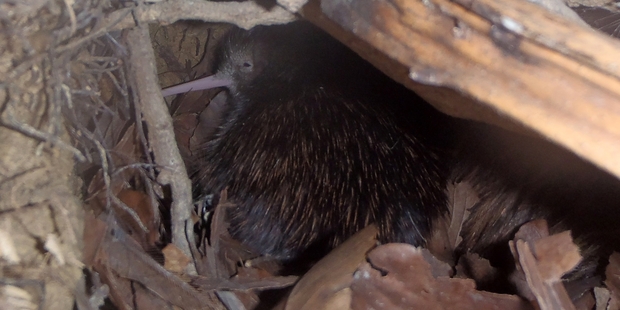 Eastern Northland has become a safer place for kiwi over the last three years, with the removal of more than 113,000 pests and potential predators.
The Kiwi Coast is a collaborative effort that supports and links more than 60 community, agency and iwi-led projects in the region's east, creating New Zealand's first modern day kiwi corridor.
Last year alone 52,091 animal pests were trapped, while the toll since 2013 now stands at 47,054 possums, 45,278 rats, 6242 hedgehogs, 2384 stoats, 1636 weasels, 3584 rabbits, 1623 feral cats, 291 feral pigs, 281 magpies, 4586 mynahs and seven ferrets.
More than just impressive numbers, those were the real results, recorded from actual trap checks by all the groups involved, representing thousands of hours of trap checking each year by a mix of volunteers and professionals who were working hard to reduce animal pests so native wildlife could thrive, Kiwi Coast co-ordinator Ngaire Tyson said.
The figures, were minimums of the actual numbers of pests destroyed, as many groups also used poison baits, and pests eradicated in that manner were not included.
More than 60 groups and projects along Northland's east coast from Hihi to Whangarei Heads were now collectively covering 74,623ha with traps and toxins. That area continued to grow as new groups were formed, existing trapping areas were expanded and more communities got involved.
Some groups had been operating for more than a decade, and had successfully created biodiversity strongholds on both public and private land.
Meanwhile the Department of Conservation's Northland Kiwi Call Count for 2014 showed that overall populations were increasing at a slow but steady rate at sites along the Kiwi Coast where predators were controlled to low levels. That bucked the national trend, identified by the Kiwis for Kiwi Trust, of a nationwide decline in of two per cent per annum. In fact, monitoring showed that kiwi populations had more than doubled at a number of Kiwi Coast sites.
"As stoats are known to kill 95 per cent of wild kiwi chicks within their first year, removing 873 stoats from the Kiwi Coast in one year is going to be a big help in ensuring that Northland brown kiwi populations continue to increase," Ms Tyson said.
Given the complex food webs that link the species, the removal of tens of thousands of rats, possums and other pests would also contribute greatly to a holistic improvement in overall native biodiversity. Summer research carried out with DOC and the NorthTec conservation management course was currently establishing baseline information for pateke, bellbirds and kaka in eastern Northland.
"As pest control occurs along the Kiwi Coast we can expect to see kiwi and other native wildlife such as pateke/brown teal, korimako/bellbird and kaka thrive and expand into new areas," she said.
The Kiwi Coast was a key project for Reconnecting Northland, a large landscape connectivity programme offering a new approach to improving the health and well-being of the Northland environment and its people.
Reconnecting Northland is a collaboration between WWF New Zealand and the NZ Landcare Trust. It is funded by The Tindall Foundation, Foundation North and HSBC Water Programme, and guided by a Northland-based steering group and staff.