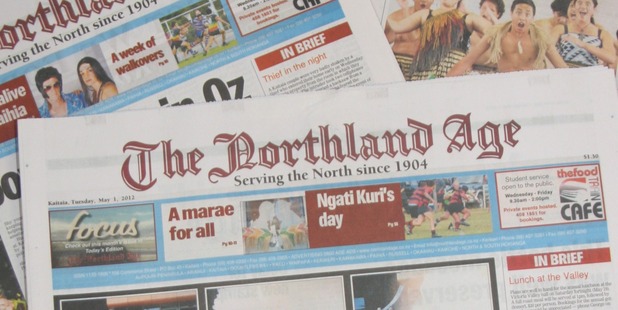 A 24-year-old Kaitaia man who had earlier denied but been convicted by a jury of wounding with intent to cause grievous bodily harm has been jailed for eight years.
Finn Quin Zachary Davis was sentenced in the Kaitaia District Court last week, Judge Duncan Harvey saying the sentence would not be increased because of the defendant's long criminal history, but that was a factor in the imposition of a four-year non-parole period.
The charge arose from a violent incident at a birthday party at a Papakainga address inland from Taipa on February 28 last year. The prosecution claimed that Davis was one of a number of people, described by guests as members of the Tribesmen gang, who arrived uninvited. Davis had been asked to leave, and did so, but returned with a number of associates armed with bats and machetes.
A 'large' fight ensued,and the man who told Davis to leave was struck once on the back of the head with a weapon, possibly a baseball bat or a bar, knocking him unconscious. Several other people were also injured.
The victim, who suffered a fractured skull and bleeding on the brain in two places, was in hospital for seven days. He continued to suffer headaches and dizziness, had not regained the hearing in his left ear and was still needing strong pain relief (at the time the summary of facts was written).
The victim had still not been able to return to work. It was hoped that he might be able to return in three months, but there was no guarantee of that.
Davis' defence had been that while he was present when the melee began he had not assaulted the victim.
The Crown argued at sentencing, however, that the offence Davis had been convicted of had been premeditated. The Crown argued for a starting point in sentencing of seven to eight years' imprisonment, and defence counsel Grant Anson argued for six years. His client regretted what had happened to the victim, he said, but was having difficulty accepting responsibility for that.
Davis had also expressed "some dismay" regarding the pre-sentence report's references to his criminal history, and its "fairly negative" assessment of his potential for further offending and ability to turn his life around.
Davis believed some positive factors had been left out of the report, which was incomplete.
Judge Harvey noted that if Davis had not specifically been invited to the party there had been no real objection to him being there. It was not clear whether he had taken a weapon to the property or whether he had picked up one there, but he had been armed with a bat or a bar as he advanced up the driveway.
"You will be sentenced on the basis of what you did, not what others did," he added.
"For you and your gang associates to invade a property is unacceptable, and calls for a deterrent sentence."
It was "somewhat doubtful" that the victim would make a full recovery. He was still unable to work and his personality had changed, while gang involvement was an aggravating factor, as was the use of a weapon and an attack to the head.