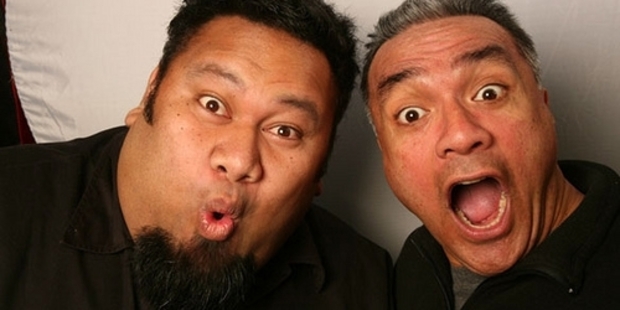 The Laughing Samoans will be back at Kerikeri's Turner Centre on Friday with their latest offering, 'Island Time!' which sees the return of Eteuate Ete and Tofiga Fepulea'I with another instalment of their own special brand of Pasifika comedy, suitable for all ages.
The Laughing Samoans tour extensively in New Zealand, Australia and Fiji, but call Wellington home. Since their debut at the Wellington Fringe Festival in 2003 their regular characters - Aunty Tala, Uncle Sam, Paul and Victor - and their spoof children's TV programme Island Time! have become renowned audience favourites. Both Ete and Tofiga appear regularly on Tagata Pasifika TV, radio and other media.
Ewen Coleman, reviewer at Victoria University Memorial Theatre, had this to say: "If the aisles in the Victoria University Memorial Theatre had been big enough to fit Saturday night's full house then the old adage 'laughing in the aisles' would have been a reality, such was the hilarity and laughter caused by Eteuate Ete and Tofiga Fepulea' in their show Laughing With Samoans - Refreshed."
Phone (09) 407-0260 or got to www.turnercentre.co.nz to book seats for Friday night.