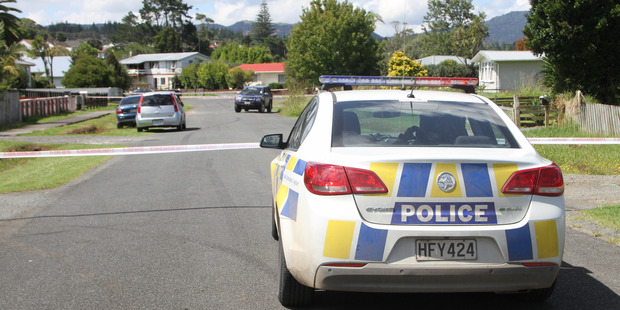 He lived alone and he was not in good health, but Selwyn Fraider has no doubt that fellow Vietnam veteran Ian McLeod was a victim of Friday morning's drive-by shooting in Kaitaia.
Mr McLeod's body was found, face down on his bedroom floor by police as they began their investigation of the shooting in Archibald Street at about 4.30am, after an altercation between two groups.
A 26-year-old Kaitaia man who was flown to Whangarei Hospital by rescue helicopter in a serious condition with gunshot wounds to his legs was believed to have been standing in Mr McLeod's driveway when he was hit. Several bullet holes were clearly visible in the front door and a wall, but McLeod is believed to have died of natural causes.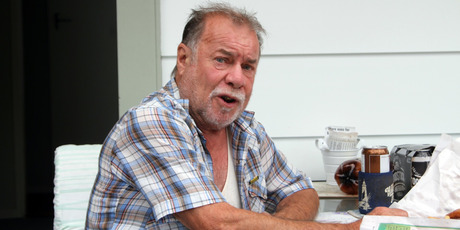 Mr Fraider said the incident would undoubtedly have brought back vivid memories of his service in Vietnam for Mr McLeod, originally from Wanganui.
"He had respiratory problems, but I believe it was the shooting that killed him," he said.
According to police several shots were fired from a car, hitting the shooting victim in the legs and at least one house.
Northland criminal investigations manager Detective Inspector Kevin Burke said he believed the incident was gang-related. Police were working to establish exactly how many people were involved, and which gangs they were affiliated to.
He believed 10 to 15 people had been involved, both on the street and in the car.
The house, or houses, hit by bullets were 20 to 50 metres away and had no connection to the shooting.
No one in the houses was hit.
Detective Inspector Burke said the firearm had not been recovered, but it was believed to be a high-calibre sports rifle.
Seven detectives from Kaitaia and the Mid North were working on the case, along with ESR crime scene specialists and a firearms expert from Auckland.
They had spent Friday interviewing witnesses and examining the scene where the altercation took place and Mr McLeod's house.
He issued an appeal for witnesses, or anyone with information about the incident, to call the Kaitaia police station on (09) 408-6500, or, anonymously call Crimestoppers on 0800 555-111.
Detective Inspector Burke did not believe there was any connection between this incident and the last serious gang incident in Kaitaia, the killing of 35-year-old Lee Rata outside a wedding party on Bonnetts Road, just a few hundred metres from Archibald Street, on New Year's Eve.
That attack was believed to have been sparked by tensions within Mongrel Mob factions. Three men and a woman, all from Moerewa and with links to the Mongrel Mob, have been charged with murdering Mr Rata and are currently in custody.