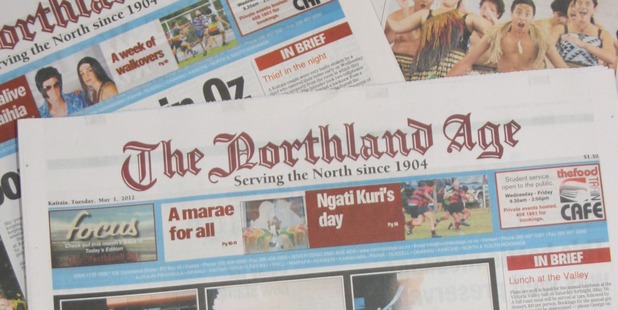 His lawyer sought a term of home detention, but the prosecution took a different view when 21-year-old TJ Fletcher appeared before the Kaitaia District Court last week.
Sergeant Peter Wackrow told Judge Grant Fraser that Fletcher was a problem for the community, and a strong deterrent message needed to be issued by the court.
"I can't see much that shows me that he won't continue to offend," he added.
Judge Fraser agreed, jailing Fletcher for 14 and a half months, followed by six months of post-release conditions, on one earlier conviction of burglary, two of unlawfully getting into a vehicle and two of breaching post-release conditions. He was not granted leave to apply for home detention.
Unpaid fines were remitted and included in the prison sentence.
Judge Fraser agreed with the prosecution that many businesses in communities like the Far North were struggling, and were not helped by "this sort of thing." He was not saying that Fletcher had done the damage to stolen vehicles, but he had been part of it.
"That someone of your age has three pages of convictions is of serious concern," he added.
Most of his previous offending related to dishonesty, and as long as the defendant, a patched member of the HFK gang, continued to associate with others of that ilk he would continue to find himself before the court, and would be spending longer and longer periods in jail.
There was no mention in the pre-sentence report of anything constructive in his life at all. He had shown a sense of entitlement, along with "other issues," suggesting complete disregard for reality. He had now reached the point where his offending had to be denounced and the community protected.
"That someone who is 21 must be contemplating longer and longer prison sentences is a tragedy, but it doesn't have to be like that. It is up to you," Judge Fraser said.
According to the summary of facts, Fletcher and an associate were at an address in Kaitaia when another associate arrived in a Toyota car that had been taken from the storage facility at Kerikeri airport. All three travelled to Mangonui in the car, taking a Nissan from an address in Cooper's Beach on the way.
In the early hours of the following morning one of the associates smashed a window at the Mangonui Four Square, he and Fletcher entering the shop and trying, unsuccessfully, to break into the cigarette cabinet. When the commotion attracted the attention of a nearby resident the co-offender left in the Nissan, the defendant and his other associate in the Toyota, which they abandoned at Hihi. When police found it the engine was still running although it had been pushed into the water.
The trio returned to Kaitaia in the Nissan, which they abandoned, with the engine running, in Allen Bell Drive.
Counsel Wayne Cribb said the offending had largely been led by one of his client's associates, which, along with drugs and alcohol, Fletcher acknowledged was a problem. This type of burglary reduced the risk of confrontation, however.
Fletcher had been sentenced to home detention on a previous conviction of unlawful taking, Mr Cribb adding that he had been in custody since November 17. He wished to return to Taheke to live with his mother.