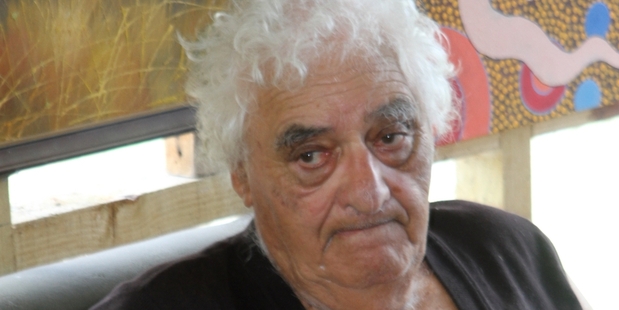 Ngati Kahu supports war veteran's fight for his pension
Ngati Kahu has vowed to continue supporting war veteran Selwyn Clarke for as long as it takes after his war pension was stopped because he failed to respond to an arrest warrant issued in the Kaitaia District Court in October.
Mr Clarke was among those charged with trespass after a brief occupation of Kaitaia airport in September.
Te Runanga-a-Iwi o Ngati Kahu chief executive Anahera Herbert-Graves said a Facebook page, 'Restore Selwyn's War Pension,' had been opened, along with an online petition.
Maori Television reported that 88-year-old Mr Clarke had been reduced to begging at Kaitaia's Saturday market after his veteran's pension and disability allowance were stopped because he did not respond to a warrant for his arrest over a trespass charge arising from the occupation ofthe airport.
"He hated doing this," Ms Herbert-Graves said.
"He has basically gone through all his savings.
"It's just demeaning, but at the same time he does have a political point of view, and that is that he was on his own land and he doesn't recognise the legitimacy of anyone to come into the courts."
Runanga chair Professor Margaret Mutu said Mr Clarke had won the iwi's full backing.
"He takes the view, which quite a few of our people take, that under the Treaty we never acceded our sovereignty, and therefore he does not come under the jurisdiction of the Crown," she said.
Northland MP Winston Peters said Mr Clarke's pension should be reinstated, because the law under which he was arrested for trespass was "highly questionable".
"You have got a law being applied to Selwyn Clarke that, at its foundation, may well be proven to be specious, and therefore an invalid application of the law where he is concerned," he said.
"If his protest was about the valid ownership (of the airport land), and therefore was proven on investigation to be meritorious, then how could the bureaucracy be applying a law in the way that it is applying it to him?
"It is not a clear-cut case at all," he said.
"The first thing they should do is reinstate his veteran's pension and put some unbiased work into the validity of the claim."
Meanwhile Mr Clarke told the Northland Age that he had no intention of appearing before the District Court so his warrant to arrest would be withdrawn and his pension restored.
"Attending the court is not in my kaupapa," he said.
"It's not in (the court's) kaupapa to attend the marae, but we need to get together to sort this out. We will do that eventually. When this has blown over a bit I will invite the judge to sit down and look at how we can address it."
Mr Clarke said he was making his stand for all other New Zealanders, Maori and Pakeha, who could be in jeopardy of the same government policy in the future, and were not aware of it.
"If I don't make a stand it will affect thousands of other people, Maori and Pakeha," he said.
"If I give in now it will affect them later on."
The only government contact he had had was from the Ministry of Veterans' Affairs, which he understood had made contact with the police. He had had no warning from the Ministry of Social Development that he stood to lose his pension if the warrant to arrest was not withdrawn.
He had lost the pension, which he said was worth around $300 a fortnight, in November, but had only discovered what had happened when he couldn't pay his bills. He was still receiving a war pension of around $500 a fortnight.
His initial response had been to sell his tools, but he didn't get much for them and could not raise enough money to live on. So he began begging in Kaitaia.
"What else can I do?" he asked.
"I'm beyond working; my war injuries are playing up more than they used to."
He had received significant support, including financially, while his predicament had gained international attention, even in Britain's House of Lords, he said. That institution's response was to "wait and see what happens."
****
Mr Clarke has agreed, reluctantly, to accept support in cash or kind until his veteran's pension is restored. Food can be sent to Te Runanga-a-Iwi o Ngati Kahu at 21A Parkdale Cres, Kaitaia 0410, while money can be deposited in the Koroki Whanau Trustee Board's charitable trust account at Kiwibank, account 38 9014 0655383 00.