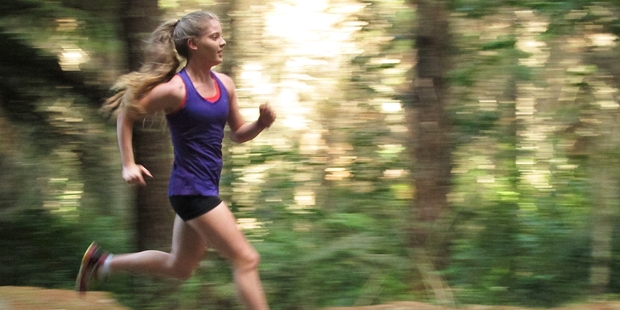 A life-long love of running has landed a Kerikeri teenage a US university scholarship worth more than $160,000.
Eighteen-year-old Imogen Hull leaves New Zealand today to begin a degree in financial analysis at a Louisiana university.
While she passed the US entrance exams with ease, scoring in the top 15 per cent despite having just two weeks to prepare, it was her ability on the race track that earned her the scholarship, which will cover tuition, accommodation, health insurance, running gear and travel costs throughout the four-year course. Tuition and accommodation alone would normally cost $160,000.
Imogen completed her studies at Kerikeri High School last year, and in May began looking for scholarships. She was helped in her quest by members of a Facebook page for Kiwi runners; friends pointed her in the direction of McNeese State University in St Charles, a city known for its Cajun cooking.
She contacted the college's running coach, who offered a full scholarship as long as she scored well enough in the US college entrance exams.
"I'm just so excited. I love everything new and getting out of my comfort zone. I'll be living and breathing running," she said last week as she made preparations for leaving home.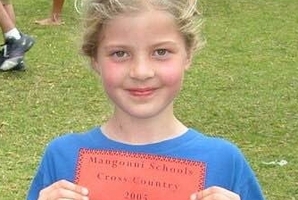 With a lack of clubs, coaches and facilities in the Far North, Imogen has spent years travelling back and forth between Kerikeri, Whangarei and Auckland. She is currently a member of Auckland City Athletics, requiring a huge amount of travel for her and her mother Maggie.
In St Charles, her studies, coach and facilities - the university boasts indoor and outdoor running tracks - will all be in the same place.
"It's going to fit in so much better. I'll definitely improve. I'll have the perfect environment for it," she said.
Her father, Mike Hull, said Imogen had always had a gift for running. When the family lived in Kaitaia they went to Karikari Beach every weekend, where she would "just run up and down the dunes and all over the beach.' He encouraged her at first, but self-motivation soon took over.
"When your first child leaves home there's always a bit of anxiety, but what an amazing opportunity. Who would stand in the way of that?" he added.
Imogen began her running career at the age of 7, with the Taipa Athletics Club. She had always loved running but said she was "a bit lazy" until the age of 9, when another girl finished a metre behind her in the primary schools cross country champs at Houhora.
"That got me a bit scared. I wanted to keep winning," she said.
When the family moved to Kerikeri she began running every day on the school field and in Waitangi Forest. In the past year she has placed third in the North Island 3000m and the New Zealand secondary schools 1500m, and won the Auckland club's 1500m.
"I love how you can run anywhere - on the beach, in the forest, wherever. It's calming, you can think about things, and the people I've met are great. They've kept me in it," she said.
She and her 15-year-old brother Alex, also a keen runner, were lucky to have great support from their parents and the "incredible" running community in New Zealand, who had helped her get to America, she added, urging other teenage athletes in Northland to research scholarships in the US on the internet, try to get noticed by scouts, and strive for good grades.