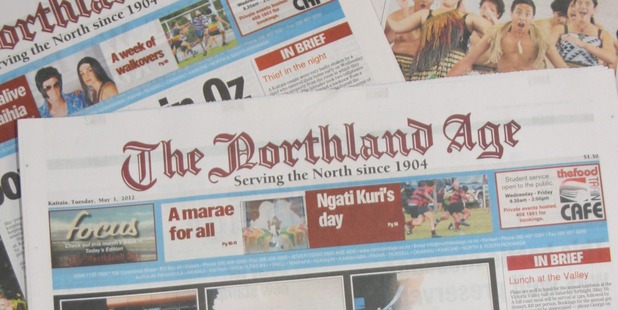 A 17-year-old youth who was granted bail on Friday last week, after breaching his existing bail conditions, was arrested on Saturday after allegedly raiding a shop and fleeing police on a stolen motorcycle. Bail was denied when the teenager appeared in court on Monday, but that wasn't soon enough for the Sensible Sentencing Trust, which says suspects who continue offending or breaching bail should be kept in custody until they go to court.
Police say they responded to an alarm at Waipapa, which has been hard hit by ram-raiders and burglars in recent times, at 5.45am on Saturday. First on the scene was an off-duty officer who lives nearby. He found that a plate glass window had been smashed and a Honda XR150 farm bike taken. Also missing were a pair of goggles and a helmet.
Police gave chase when the bike was seen heading towards Kaikohe, the rider jumping kerbs and driving on footpaths in an effort to escape. He fell off in Orrs Road in Kaikohe, and was quickly arrested.
Senior Sergeant Chris McLellan said the 17-year-old, who was unable to explain how he came to have the motorcycle, helmet and goggles, was charged with burglary, theft of a motor vehicle, failing to stop and reckless driving, taking the number of active charges currently against him to 11.
Police believed the teenager and his associates were responsible for much of the recent offending around Waipapa, and had been under significant police pressure. Police had put a plan in place for Waipapa after a spate of ram raids and burglaries; the worst-hit business, Stirling Sports, had been targeted by thieves 14 times.
Meanwhile the alleged offender on Saturday had been arrested the day before for allegedly breaching his bail conditions, but was again granted bail when he appeared in the District Court at Kaikohe.
The Sensible Sentencing Trust's Northland spokesman, Steve Detlaff, said a number of high-profile murders had been committed while offenders were out on bail, while in many other less serious cases, such as in Waipapa, people seemed to be able to clock up offence after offence while on bail without consequence.
"It's our belief that if someone continues to commit crimes or breach bail they should be behind bars until their court case or sentencing. That way they're not going to be creating more victims in the meantime," Mr Detlaff said.
- Seventeen-year-old Tosh Cooper, who also goes by the name Tosh Kupa, appeared in the District Court at Kaikohe on Monday and was remanded in custody to February 2. He had been on bail for allegedly carrying out a ram raid at Stirling Sports on October 20 last year.
On that occasion a vehicle was driven through the side of the shop, smashing through large plate-glass windows, a storeroom and an internal wall, causing $20,000 worth of damage. A small amount of stock, mainly caps and sports clothing, was taken.
Cooper was arrested a week later.