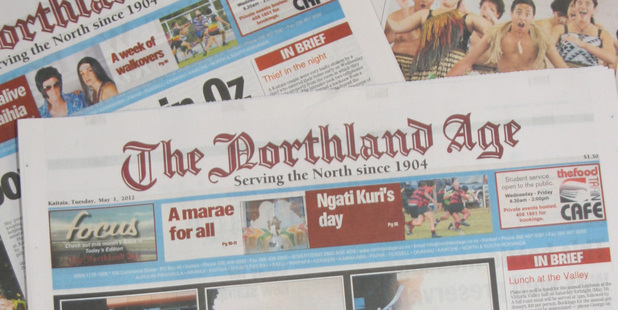 Spending on pokies in the Far North has plunged by more than 10 per cent, more than three times the national decline.
The drop in spending to $13.1 million in 2013 from $14.7m a year earlier means Whangarei now outspends the Far North on poker machines.
However, the Far North's per capita spend - $225 per person annually - is still Northland's highest. Gambling counsellors say some pokies addicts are losing as much as $3000 a fortnight, using crime or credit cards to finance their addiction.
According to the Department of Internal Affairs, the total spent in Northland fell to $29.3m in 2013, a decline of 6.8 per cent. The decrease in the Far North was 10.6 per cent, compared with 4.7 per cent in Kaipara and 3.3 per cent in Whangarei.
The number of venues across Northland dropped from 62 to 59 and machines from 736 to 705.
Among the venues to disappear was the Kaikohe Hotel which had promoted itself as the pokies capital of the North. The building is awaiting demolition.
The country's total pokies spend dropped 3.3 per cent to $811.6m.
The Far North, like most councils around the country, has a "sinking lid" policy prohibiting new pokie venues. That means the number of machines will slowly decline as venues close.
In 2010, Far North District Council controversially scrapped a similar ban on machines being transferred between venues.
The then head of the Problem Gambling Foundation, Graeme Ramsey, said the decision was staggering and ignored the damage done by poker machines.
In the run-up to last year's local elections, Kaitaia GP and New Zealander of the Year Lance O'Sullivan challenged candidates to commit to reducing the number of pokie machines in the district.
The money pokie machines took out of Far North homes meant there was less left for food, heating, prescriptions and doctor's visits, contributing to poverty-related illnesses.
Each machine took $45,000 out of the community per year, little of which returned to the Far North. Instead it ended up "buying tracksuits for Remuera sport teams", he said.
Nga Manga Puriri problem gambling counsellor Marino Murphy was surprised to learn Northland's figures had dropped because she had a backlog of clients seeking help.
"There's no let up, none at all."
Some clients were getting credit cards and running up $3000 bills in the space of two weeks, she said.
"That's something really new. Most [clients] will steal money. Those who are on the benefit will spend every single cent they get."
Pokies are New Zealand's most harmful form of gambling, with 58 per cent of problem gamblers who seek help citing the machines as the primary source of the problem.
But Problem Gambling Foundation acting chief executive Graham Aitken said people were losing interest in pokies. Young people were especially clued up, he said.
"People are starting to understand you can't win on them," he said.
"Machines have been around for a couple of decades now ... younger people don't play these machines. Younger people are a lot cleverer than the rest of us."
Even so, pokies were still a big problem.
"The fact that [expenditure] is going down doesn't mean we can all shut up shop and go home."
Far North District Council's Gaming and TAB Venue Policy was due to be reviewed last September but elections meant there was no time.
The new Regulatory and Environment Committee has now started a review and expects to release a draft policy for public consultation in a few months.