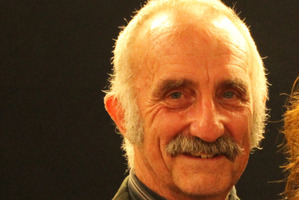 Three years ago, there were seven Far North mayoral candidates.
This year there are two - incumbent John Carter and Kerikeri man Peter Gill (standing under Awake at the Wheel).
A total of 52 nominations for the mayoralty, council and community board seats have been lodged, down from 77 in 2013 and 59 in 2010.
There are 22 candidates for nine council seats (down from 33 in 2013), and 28 for 19 community board seats (37).
There will be no need for elections in four community board subdivisions. Kelly Stratford will be automatically elected to the Bay of Islands-Whangaroa board (Kawakawa-Moerewa), along with Belinda Ward* in Paihia, Terry Greening* in Russell-Opua; on Te Hiku board Adele Gardner*, Bronwyn Hunt and Awhina Murupaenga (Kaitaia), and Melanie Dalziel* (North Cape); and on the Kaikohe-Hokianga board Mike Edmonds, Shaun Reilly and Kelly van Gaalen (Kaikohe).
The other candidates (* denoting the incumbents) are as follows.
DISTRICT COUNCIL:
Bay of Islands-Whangaroa (three seats) - Harko Brown, Ann Court*, Patrick Leonard Crawshaw, Dave Hookway, Jane Johnston, Tania McInnes*, Steve McNally, Willow Jean Prime*, Fred Terry. Te Hiku (three seats) - Lawrie Atkinson, David Collard*, Felicity Foy, Adele Gardner, Karena Hita, Colin Kitchen*, Mate Radich*, David Senior, Hazely Windleborn. Kaikohe-Hokianga (two seats) - Owen Emery, Babe Kapa, Sally Macauley*, John Vujcich.*
COMMUNITY BOARDS:
Bay of Islands-Whangaroa: Kerikeri (three seats) - Lane Ayr, Sandy Myhre, Martin Robinson*, Rachel Smith, Doug Turner*. Whangaroa (one seat) - Justin Fitton, Bruce Mills*.
Te Hiku: Doubtless Bay (one seat) - Trudy Allen, Nuu Ward. Whatuwhiwhi (one seat) - Lawrie Atkinson*, Petrina Hodgson, Mike Ward.
Kaikohe-Hokianga: North Hokianga (one seat) - Emma Davis, Phyllis Rintoul. South Hokianga (two seats) - Robert Cassidy, Garry Clarke*, John Schollum (currently a member for the Kaikohe subdivision), Louis Toorenburg*.