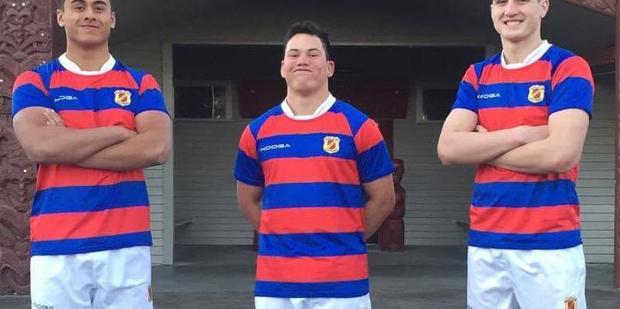 A rugby game held this Saturday will bring attention to cancer and the necessary conversations that might save a man's life.
Hato Paora College first XV will play against Waiopehu College, each team sporting purple socks to show their support for the initiative.
The young men are taking part in national campaign Ruck Cancer NZ which was created by Wellington Lions player Evan Belford.
Belford lost his close friend and teammate Misiluni Moananu to bowel cancer last year.
Moananu was a "giant" in his local community, known for his significant contribution to rugby.
The Manawatu Cancer Society has shown their support for the event and Health Promoter advisor Louise Moore said to see it happening locally was great news.
"Rugby is such a big sport for our region and it is really great to see a Ruck Cancer event happening in the Manawatu, increasing our awareness of cancer and men's health. For men talking about their health and wellness is seen as embarrassing and taboo, with conversations often avoided."
Moananu's death bought together the Wellington rugby community and started discussions around the usually unspoken topic. Organisers of Saturday's game hope to do the same with the young men on and off the field.
The key messages portrayed on the day will be that by making healthy choices, people can reduce some cancers. They also hope the players will understand more about their body and family history, and get into the routine of having regular check-ups with their doctor.
The purple socks are a reminder of the deaths in the rugby community due to cancer, including Moananu and Northern United's Nene Va'alepu.
"Most bowel cancers are curable if they are picked up early so it's fantastic to see our rangatahi being proactive and looking to start these conversations, encouraging their family friends and team mates to talk openly about their health," Ms Moore said.
Ruck Cancer NZ rugby game, Hato Paora College, Kimbolton Rd, Feilding, Saturday. Kickoff is 12.30pm.
To donate $3, text RUCK to 469.