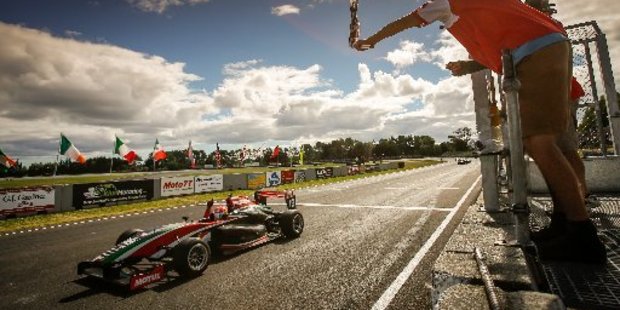 Manfeild is calling on Manawatu residents to put up a fight to keep the New Zealand Grand Prix on home turf.
The event this weekend has been held at Manfeild for eight years but is hotly contested all over the country.
"We want to keep the grand prix local," Manfeild chief executive Julie Keane says. "We have fought hard in the past to maintain our association. We will continue that fight going forward. But now, more than ever, is the time when our supporters must speak out, and loudly."
She says their chance to retain the contested race will be secured by the numbers coming through the gate.
Last year just 2500 people came through each day - half of what was expected.
"The best thing our community can do to support us is to turn up. It will be hard for them not to return to us if we have a massive crowd."
The NZGP has been at Manfeild since 2008 but crowd numbers have slowly declined.
Host rights are now up for review in a new selection process which is leaving the venue of choice to series promoter Speedworks Events.
Mrs Keane said Manfeild was still determined to keep the race at their venue.
"The best chance of keeping the NZGP, an event that we believe is very important to the region and its economic well-being, is to show you care ... we need a good crowd. Nothing sends a stronger message." Manfeild is hosting its own event, the Chris Amon Celebration dinner, at the weekend and Mrs Keane said the fate of this also sat with the public.
"We lost a great hero ... now is the time for his fan base to show how much he meant to us all." Amon had always argued Manfeild was the best circuit for the Grand Prix.
"His birthplace is just 20 minutes drive from us, he was instrumental in the track's design, the Toyota road car development programme in which he was heavily involved ran from Manfeild and Toyota Racing Series - the class that contests the GP - was created with his strong support."
62nd New Zealand Grand Prix, Manfeild, Saturday and Sunday, 8am-5pm. Chris Amon Celebration Dinner, Sunday, 6.30pm. Tickets via ticketek.co.nz