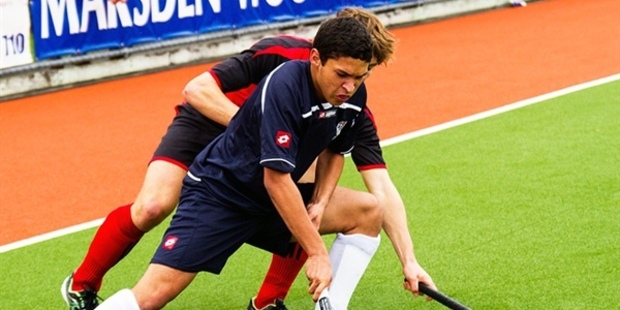 Following completion of this year's domestic tournaments, the 2016/17 Junior Black Sticks squads have been selected and Central Districts have 10 under 18s represented in this year's squads.
The squad is the first rung of the ladder for players in high performance programmes, providing them with an opportunity to play a higher level of competition with young athletes of similar skill levels.
Selectors take to several major hockey events to choose the squad, including the Regional Under 18 Hockey Tournament and the secondary schools tournament. The Central Districts Under 18 Men came fourth in this year's regional competition and Central Districts Under 18 Woman won silver, the highest ranking for the team so far.
Central Hockey community manager Kathy Norman is proud of Central Districts for producing such high quality players and says there are several keys to their success.
"Firstly, there is so much support across all the central districts nine associations, all pushing to get their best players into the central districts team."
Having former South African representative hockey player Greg Nicol as central's high performance coach has also had a big influence.
"The impact of having Greg for the past three years has significantly lifted the expectations and performance of our players. He has been an invaluable asset to our region."
Norman says having the likes of Kayla Whitelock (former Black Sticks captain) involved with the players is also an inspiration.
"When our top athletes share their Olympic experiences, the kids find it awe inspiring.
"We are so lucky to have such superb people supporting the next generation of athletes."
The next stop for the new squad is an internal camp for the players to get to know each other.
The camp will also provide training from top coaches, specialists and players.
A full list of the Junior Black Sticks men and woman is available at hockeynz.co.nz