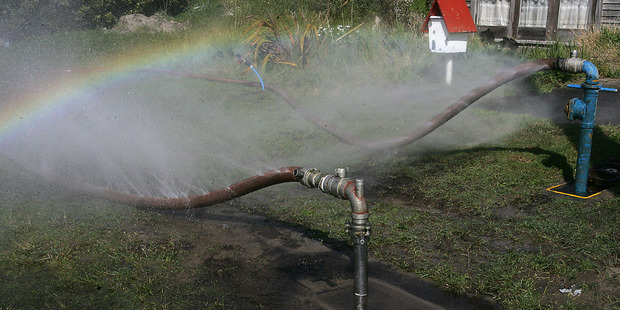 Palmerston North and Linton will begin level two water restrictions today.
The move is intended to reduce water demand and conserve the stored water in the Turitea catchment, which has not received any significant rainfall since October.
Under level two restrictions sprinklers, irrigation systems and unattended hoses are banned. Handheld hoses may be used between 7pm-9pm on alternate days: houses with even street numbers on even dates, and vice versa.
Palmerston North relies on two dams in the Turitea catchment to collect and store water to meet nearly 60 per cent of the city's water requirements. Storage levels have dropped to 80 per cent, and it holds 60 days of city supply if it is full.
Palmerston North City Council Water Asset engineer said it was rare for the dam to be so low this early into summer.
She said residents should do all they can to conserve water — both indoors and out.
"It's possible to make the stored water in the dam last four more weeks — until mid-March — if everyone makes every drop of water count.
"Otherwise council will have no option but to impose a total outdoor water use ban in the near future."